Affinity Living Exchange Point at Embankment West
A peaceful abode in the heart of Manchester.
Located in Embankment West, Exchange Point is set back from the main road with large, leafy terraces, this pet-friendly apartment complex offers the best of both worlds. Twinned with Laurence Place, simply pop over to your neighbours to immerse yourself in community events and social spaces before retreating back to the comfort of your own home. And if you feel like venturing out of the city, Victoria Station is just around the corner!
Get To Know Your Neighbours
We bring neighbours together with regular community events that bring the best of Manchester to your door. Whether it's art classes, gin tasting, brunches, or workshops, there's always something new to try and somebody new to meet.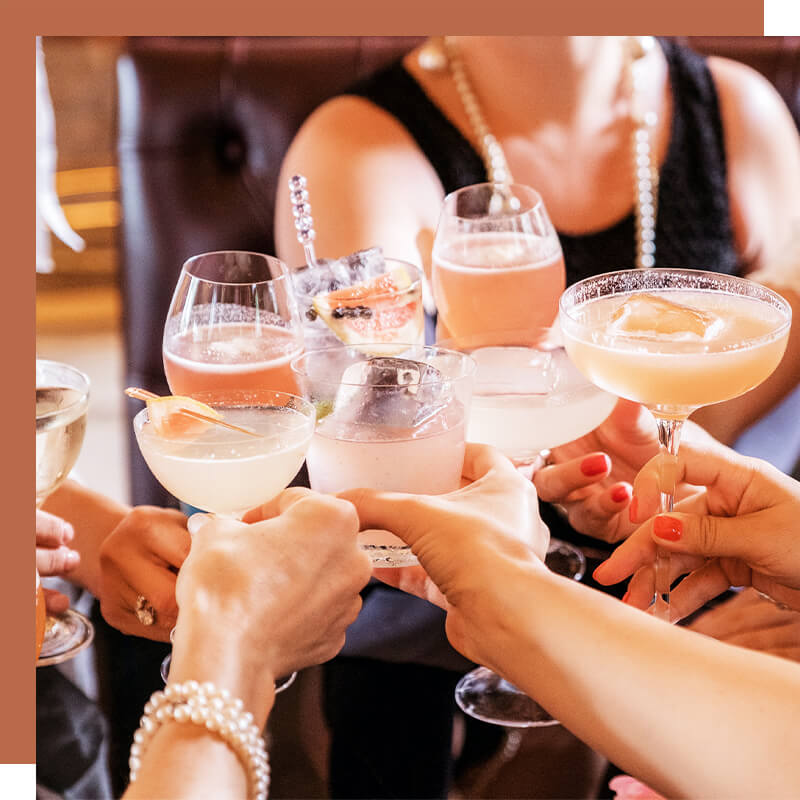 Pet-Friendly Living
Your four-legged friend deserves to feel at home in the heart of Manchester, too!
You'll be happy to know small-to-medium pets are more than welcome to settle in at Exchange Point with plenty of pet-friendly options to choose from.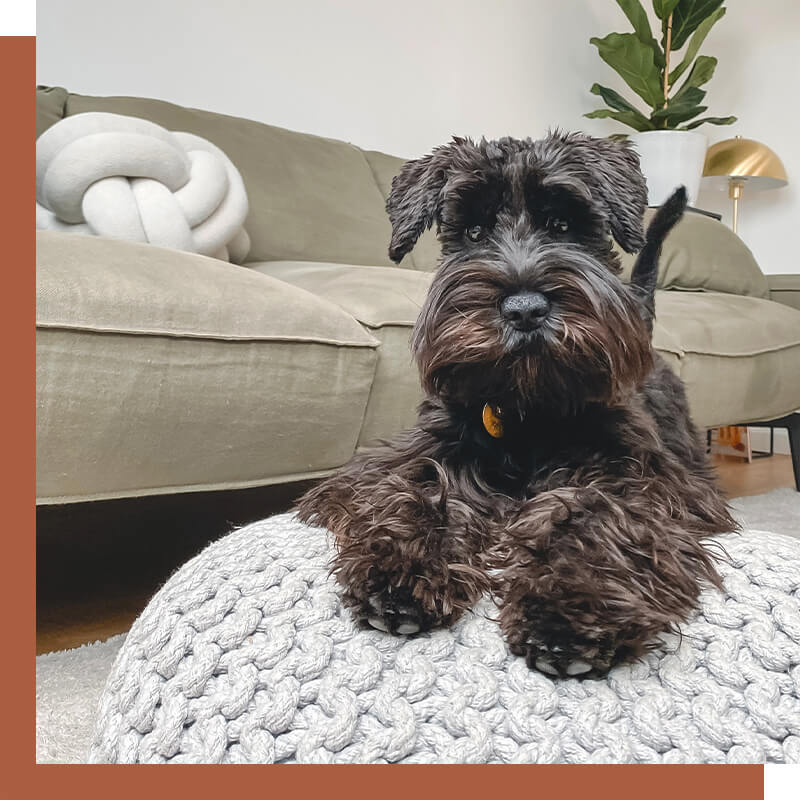 A Window To The World
With floor-to-ceiling windows, you'll never tire of the view an Exchange Point apartment brings. Whether you're watching a film, cooking your favourite meal, or catching up with family, it only takes one glance over at the window to appreciate how lucky you are to be living in the heart of Manchester.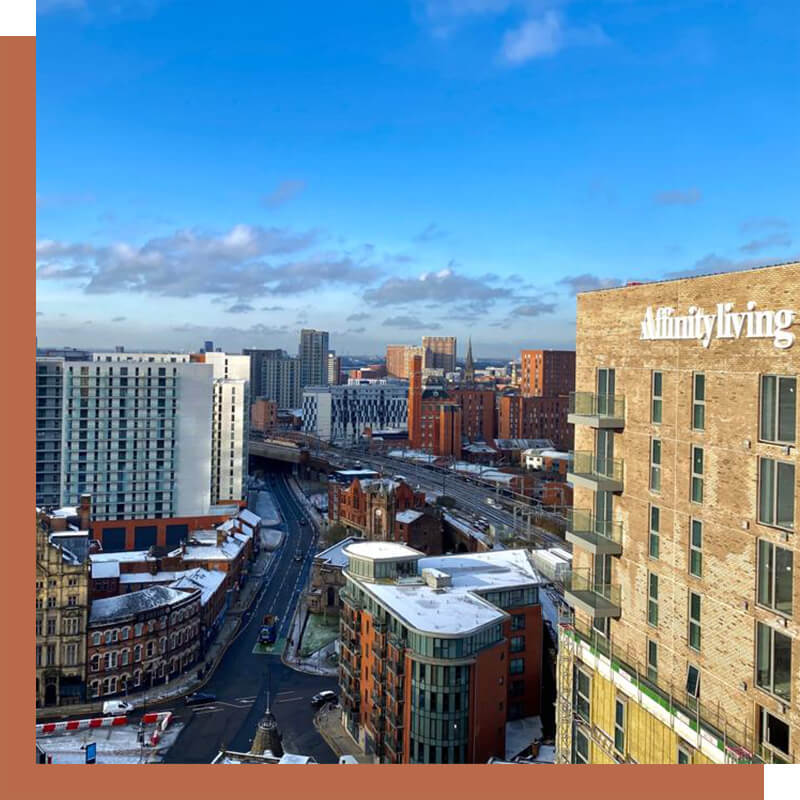 City Life On Your Doorstep
Just next door, you have complete access to social lounges, co-working areas, cinema area, private event space, a gym, and an in-house café – so you're never too far from the action. It's perfect for whenever a lazy day is on the cards or if you just fancy changing up your usual working space.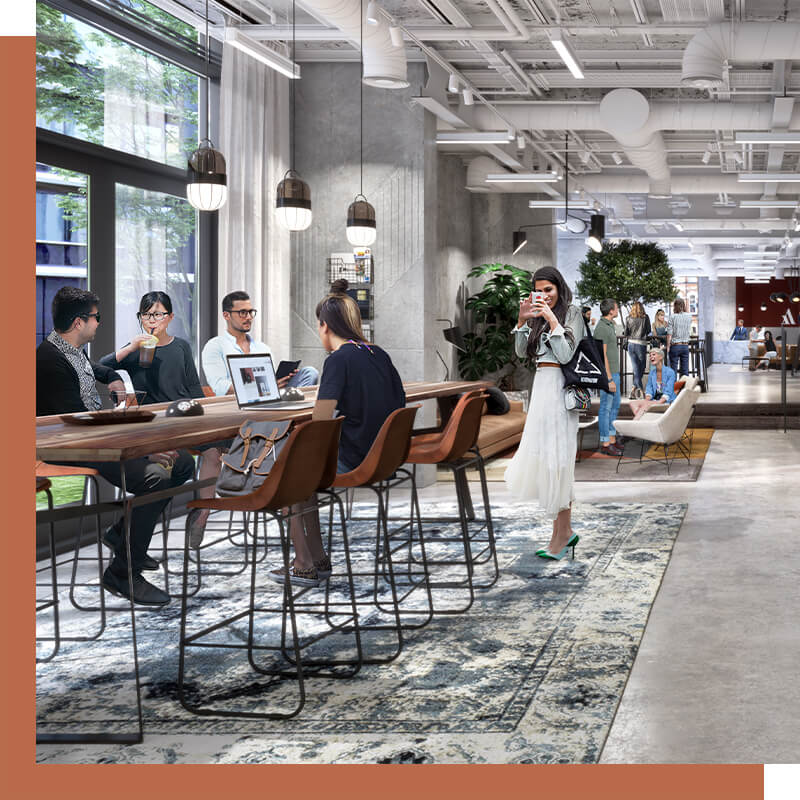 The Floor Plan Is Yours
Exchange Point has multiple layout options to suit your personality, with some apartments also including a beautiful balcony with plenty of room for greenery. Whether you choose a one, two, or three-bed, you'll get a stunning, spacious apartment in a home that offers so much more.