Looking to turn a space in your apartment into a home office? Here are some of our favourite home office styles to give you some inspo!
Sleek & Simple
This sleek and simple home office setup provides quite a masculine feel. Using neutral colours this space is calming and no doubt leads to buckets of productivity. Everything has a place here so remember, tidy desk – tidy mind!
Wood & Earthy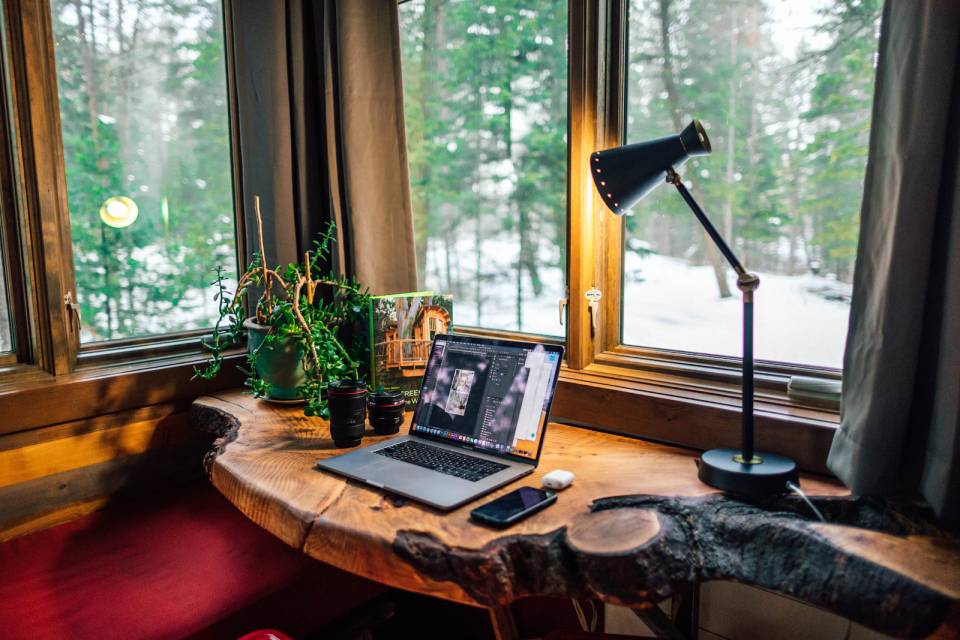 How can you not love this desk that has been made from reclaimed wood? This is all about bringing the outside in and reconnecting with the natural world. It also helps to have a great view to look out at!
Cute & Creative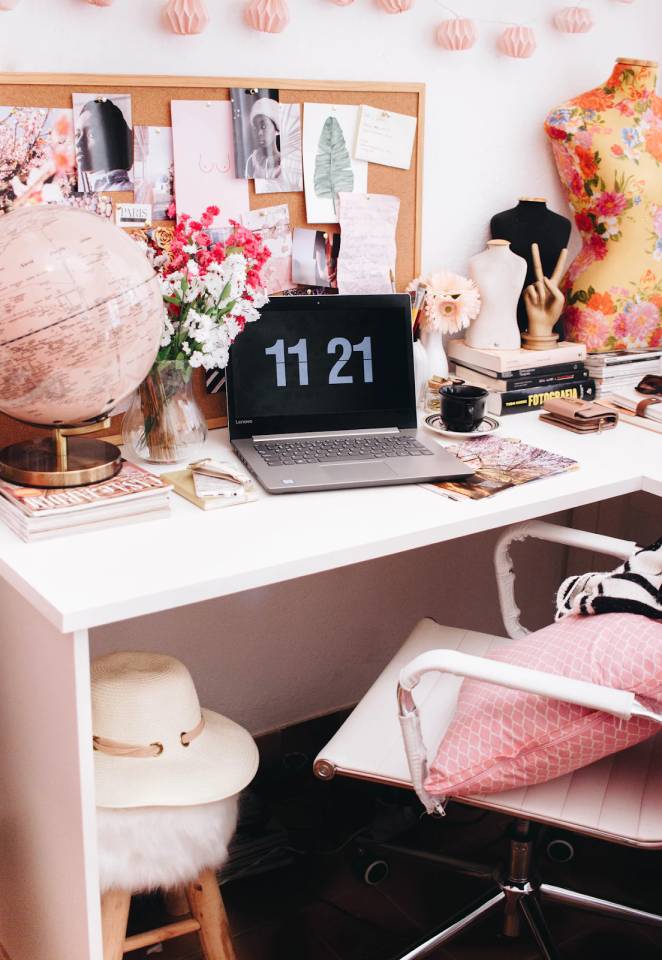 Adding a mood board to your home office is a great way to promote creativity and we love that this setup has buckets of inspiration dotted around. In colour psychology, pink is a sign of hope and is a positive colour inspiring warm and comforting feelings – great for a home office!
Small & Understated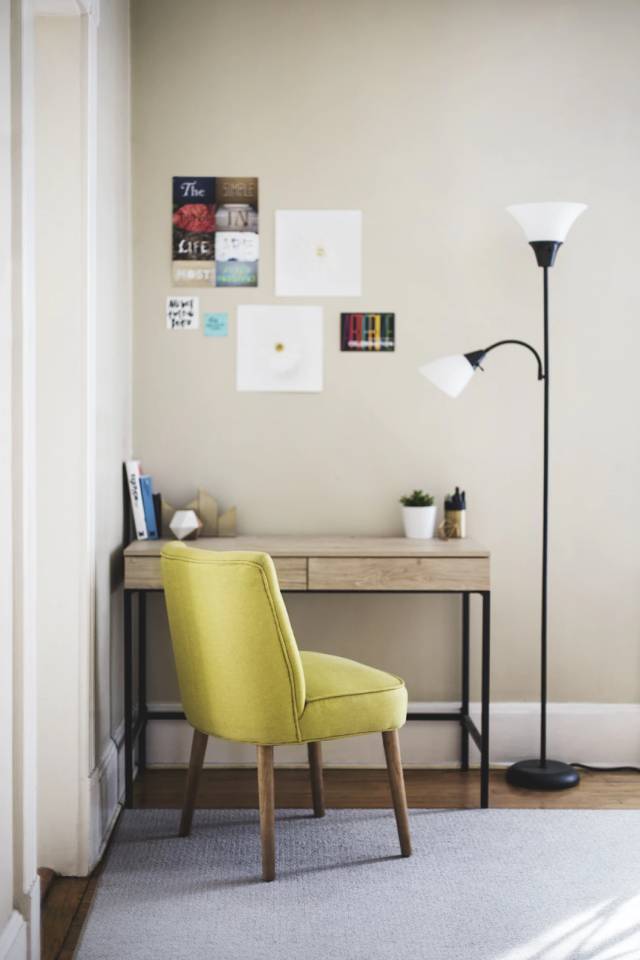 Can't commit to turning an entire room into an office? No problem. Find a small nook that gives you the space you need. As you can see in the example above, small and understated home offices work just fine. Top tip: add a bright chair to liven up the space.
Go, Green,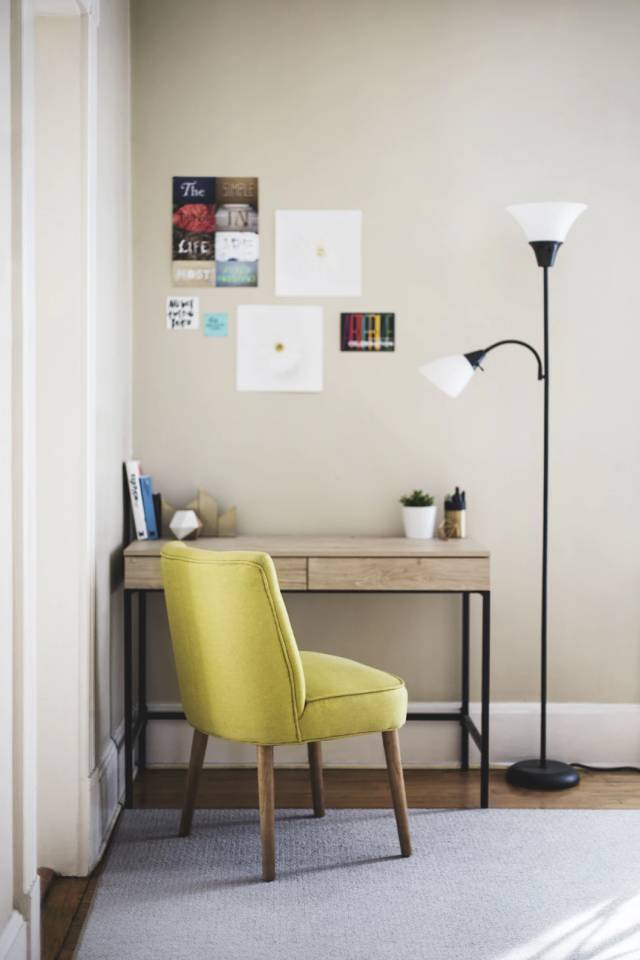 Studies have shown that office plants help increase productivity, replenish focus and even reduce stress! So surrounding your home office with plants definitely gets the thumbs up from us. If you're worried about keeping them all alive you can mix in artificial with real plants!
Retro & Industrial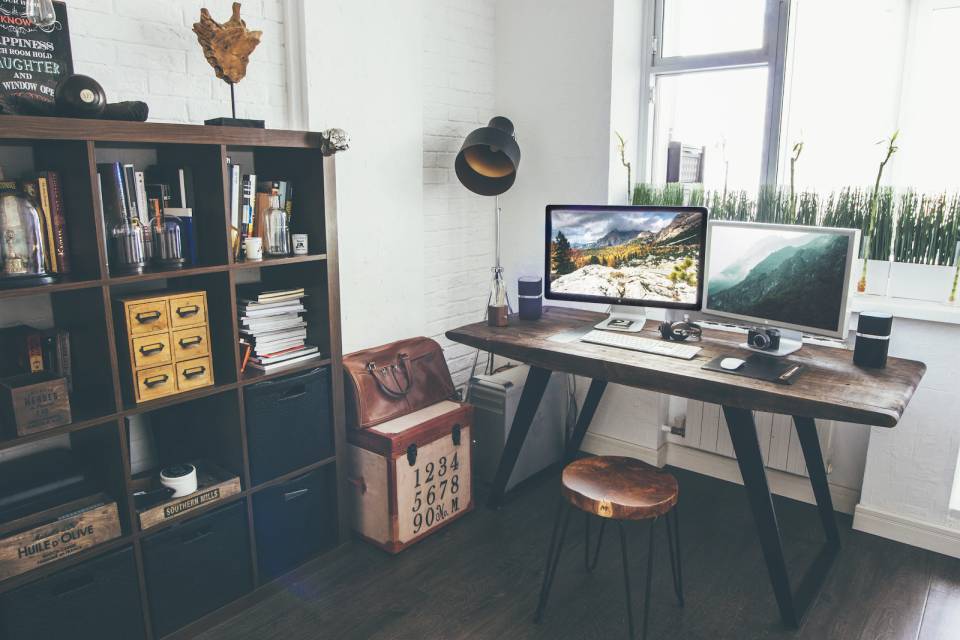 Mixing in some vintage retro themes works well if that's your style and it's an opportunity to incorporate some truly wonderful pieces. Designing a home office like this means every part of it feels like it has its own history and could tell a unique story.