While the most obvious benefit of running outside (as opposed to on a treadmill) is that it's free, there are loads of health benefits as well, including burning more calories, working more muscles and getting your fix of Vitamin D.
It's also a great opportunity to explore the city and take in some scenery. Manchester offers lots of run routes to suit all abilities and time constraints. Whether weaving your way in and out of the crowds or solitary jogging near a body of water is your favourite way to burn calories, we have a route for you to try.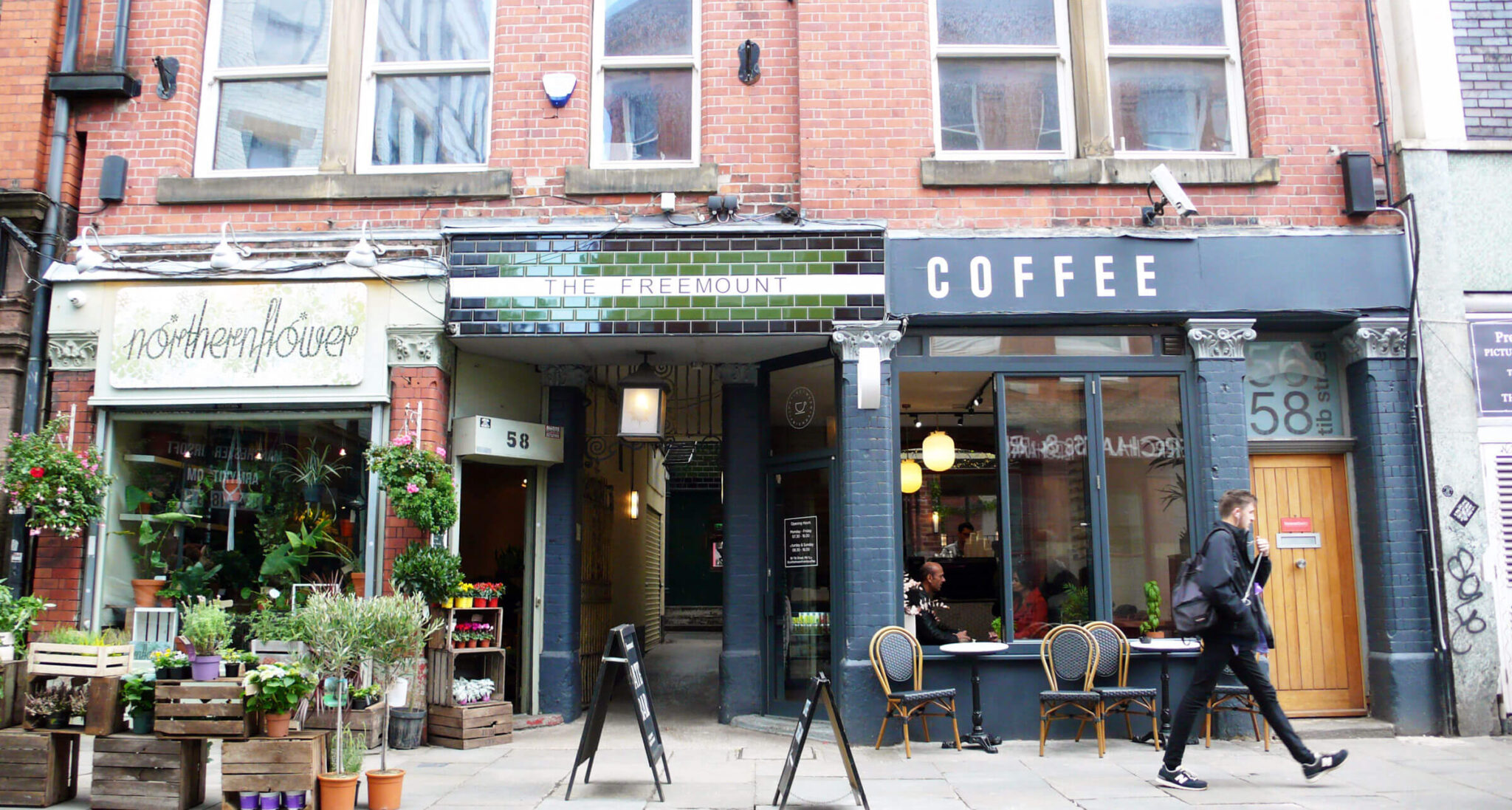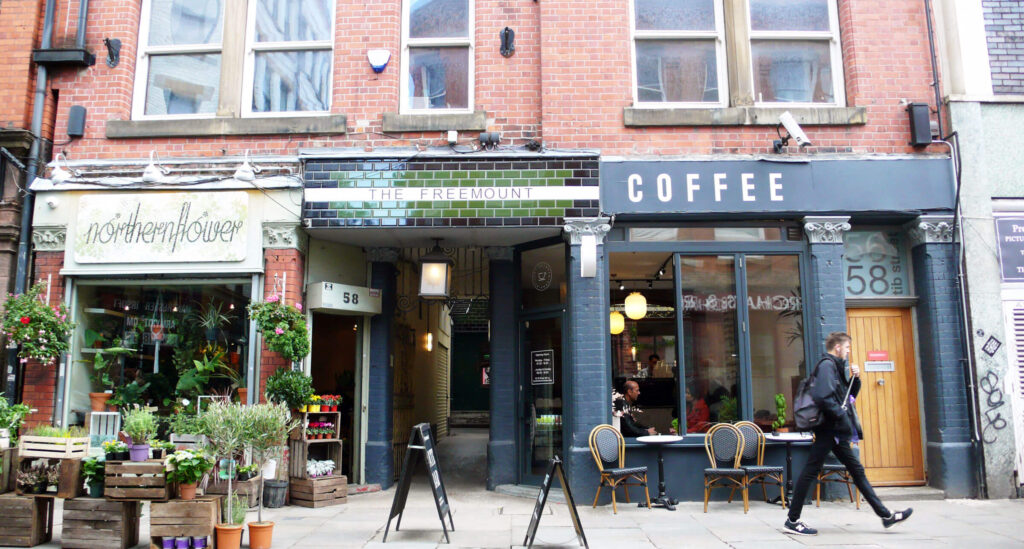 Spinningfields – Northern Quarter loop
3.1 miles / 5k | Level: Easy | Time to beat: 25 minutes
Taking in as many Manchester hotspots as possible in just 3 miles, the Spinningfields – Northern Quarter loop is an excellent way to experience the city in under 30 minutes.
Depending on when the urge for a run takes you, this route may not be the most seamless as you will have to inevitably deal with traffic, both foot and otherwise. However, that can add an enjoyable element to your run, where you're truly in the thick of what makes the city tick. Or, alternatively, it's an excuse to take momentary breaks before the rush passes or the lights change.
You'll pass the Palace Theatre, the Alan Turing memorial, and Shambles Square, dipping your toe momentarily in Salford, before returning to Spinningfields.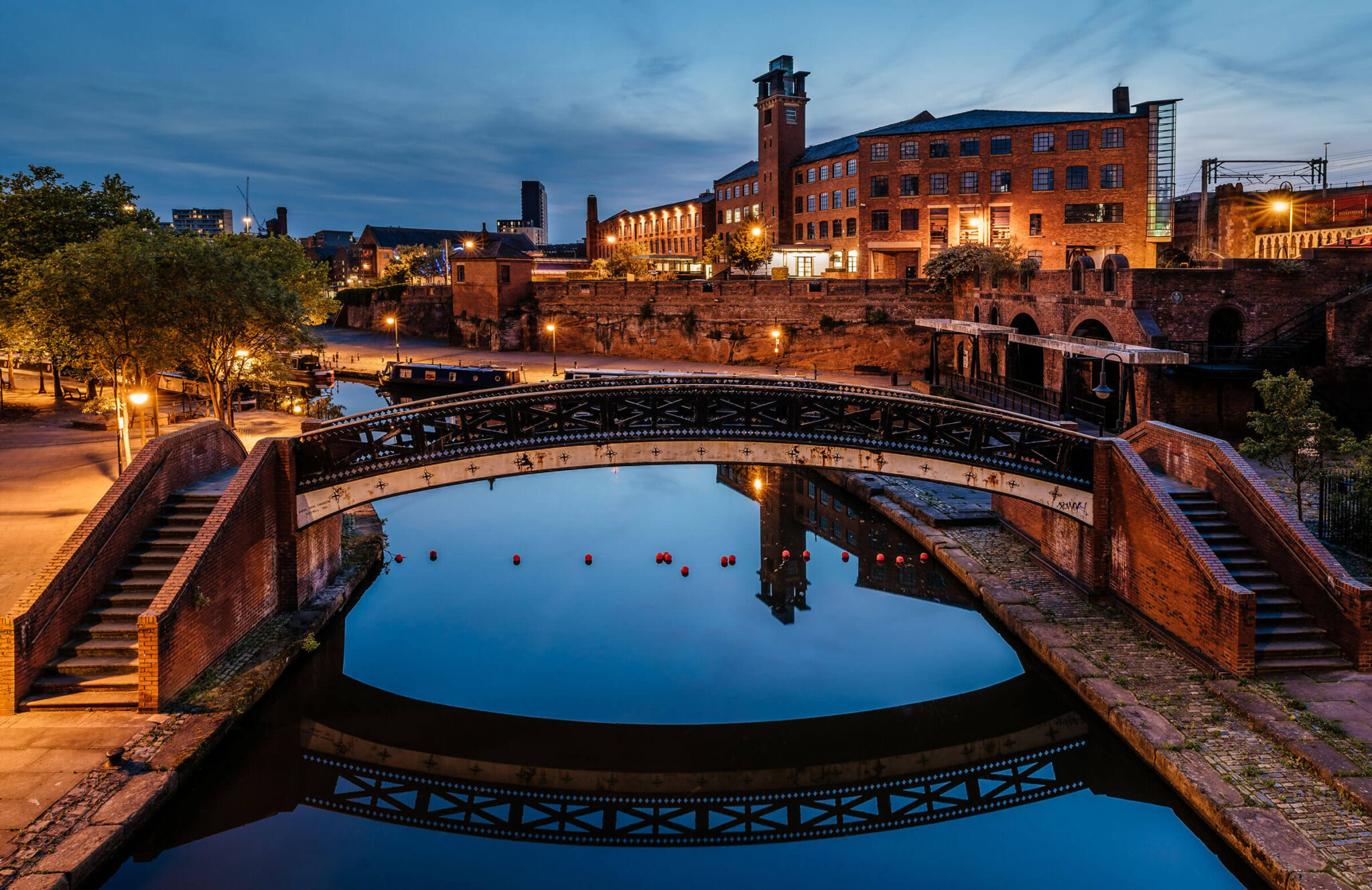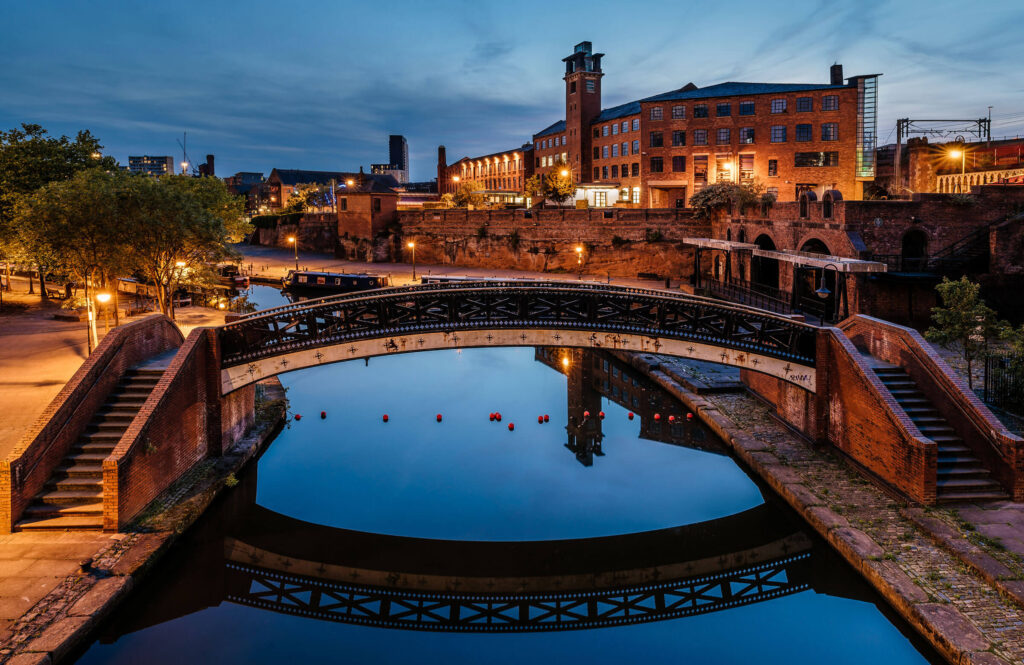 Deansgate – Salford Quays Loop
6.2 miles / 10k | Level: Intermediate | Time to beat: 48 minutes
When you're looking for a mid-length run route that highlights the natural beauty of Manchester, this is the one. It's relatively flat, so won't prove too challenging on your endurance, and as most of the route is away from busy roads, traffic won't slow you down if you plan on setting a personal best.
Whether you choose to start at Deansgate or Salford Quays, you'll be running alongside both the Manchester Ship Canal and River Irwell for the majority of the route. You will get to see both sides of the river first-hand, snake in and out of each basin in the Quays, and follow the Bridgewater Canal all the way to Old Trafford.
If you want to slow the pace down, this is also a great route for a walk. A well-timed break in either Salford Quays or Deansgate, where you can take advantage of the local restaurants or bars, can be a rewarding half-way point.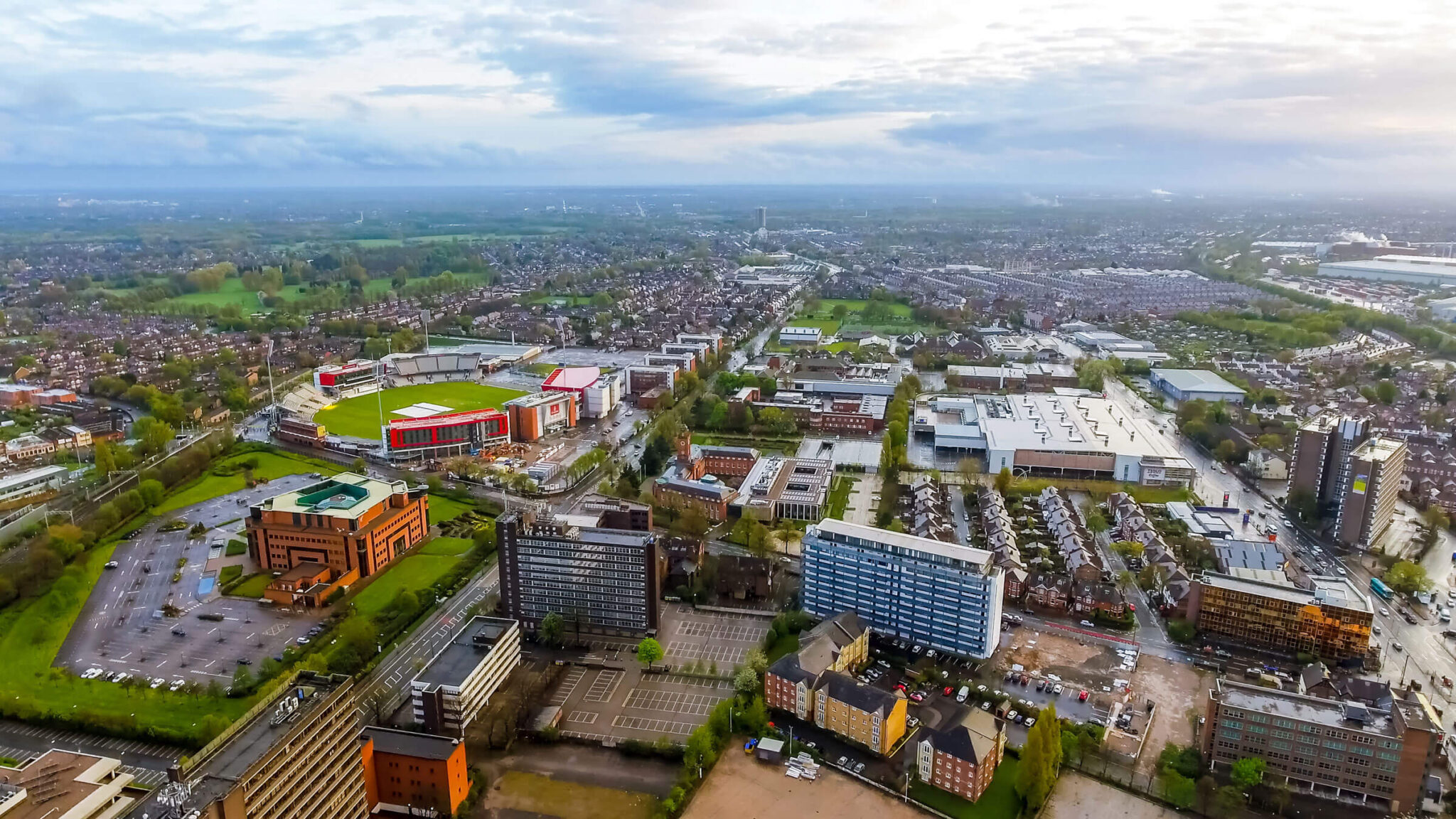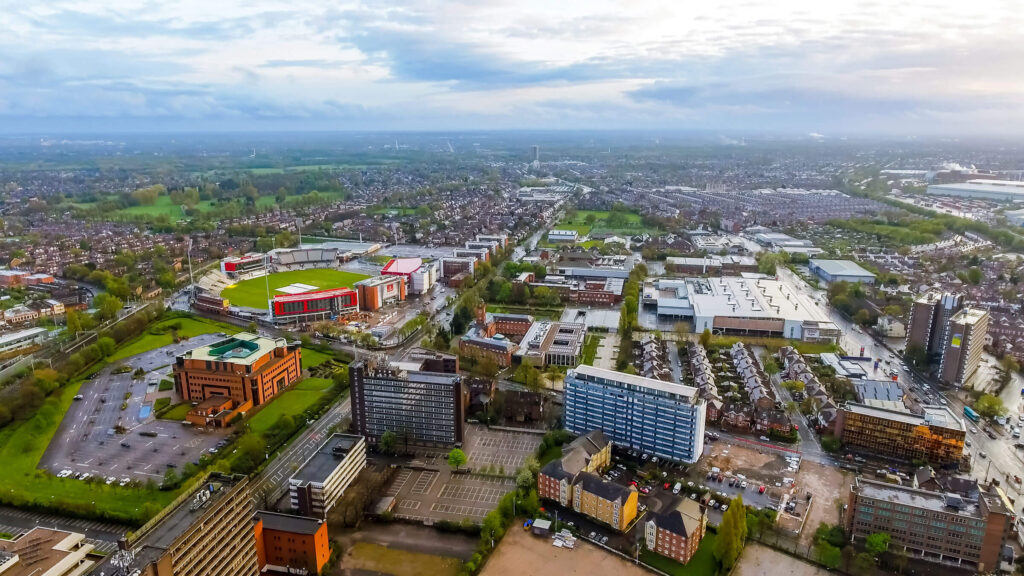 Manchester Cathedral – Old Trafford Loop
13.1 miles / 21k | Level: Advances | Time to beat: 2 hours
Not for the faint of heart, the half marathon route circles the entire city centre of Manchester and spills out as far as Old Trafford before looping back on itself. If you don't mind repetition, and prefer to remain closer to home, you can customise this route so you stay within the city and lap yourself.
The run itself is challenging for its length but remains comfortable due to the overall flatness of the route. Despite passing many of the green spaces inside and outside of Manchester, this half marathon stays exclusively on roads so you may have to pause for traffic lights and other pedestrians.
You'll take in many of Manchester and Salford's most famed sights, including the Palace Theatre, Emirates Old Trafford, Oxford Road, Deansgate, Piccadilly, Salford Quays and The Corn Exchange. It's an education, whether you've been to the city five times or fifty.