With summer on the horizon, we're getting in the mood for food that's a little less sinful. We've been craving indulgences that are a little lighter – foods that are as delicious as they are nutritious. We've put together a list of our favourite places in Manchester serving up amazingly tasty and healthy dishes that are open for collection or delivery now!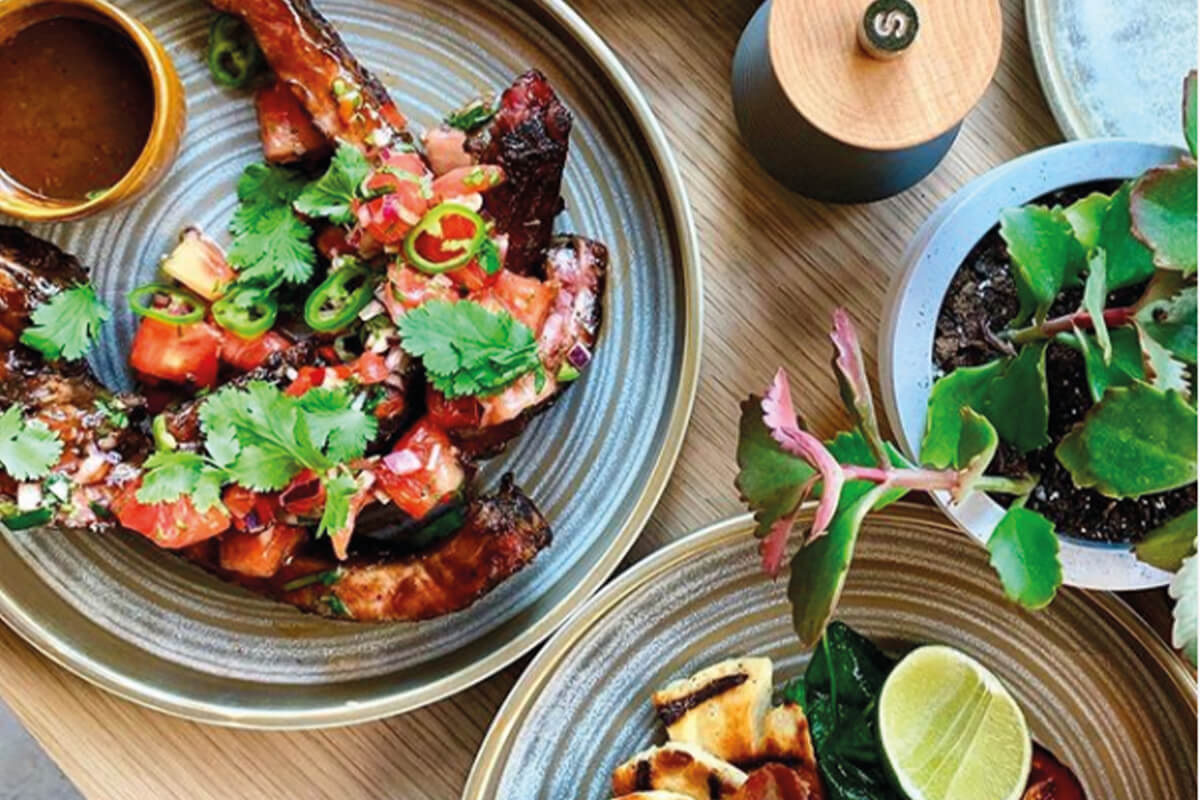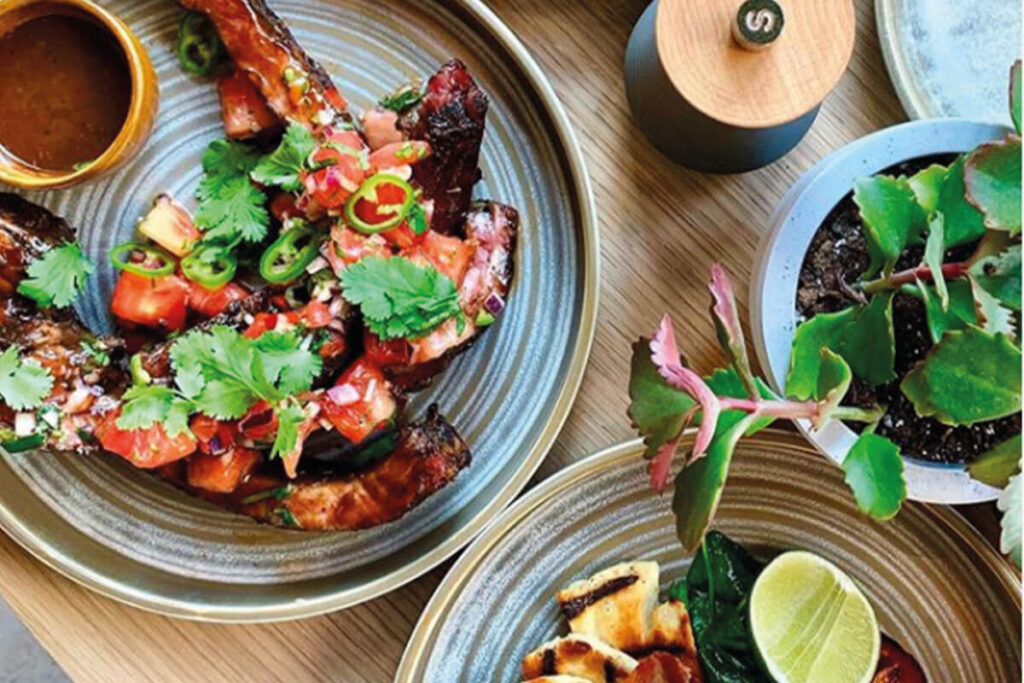 FOODWELL
Delivering now via Deliveroo
This Californian inspired eatery serves up mindful meals for brunch, lunch and even dessert. Their feel-good-food is packed with plant-based options and superfood ingredients – so even their most indulgent dishes are created with a healthy twist that doesn't sacrifice on flavour.
Spoilt for choice? We'd recommend their 'Power' mindful bowl. A base of black quinoa topped with mango, pomegranate, spring onion, and feta with a lime and jalapeño dressing. It packs a punch and is the perfect 'guilt-free' alternative when craving Mexican flavours.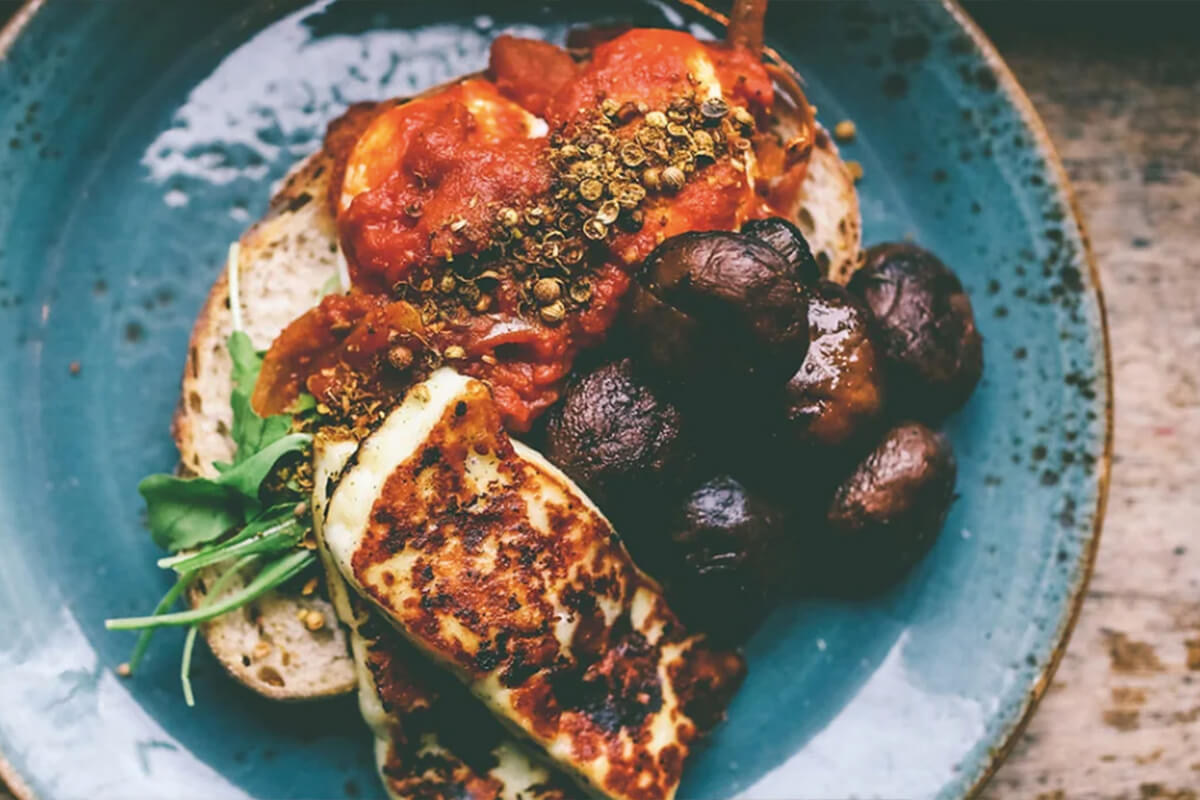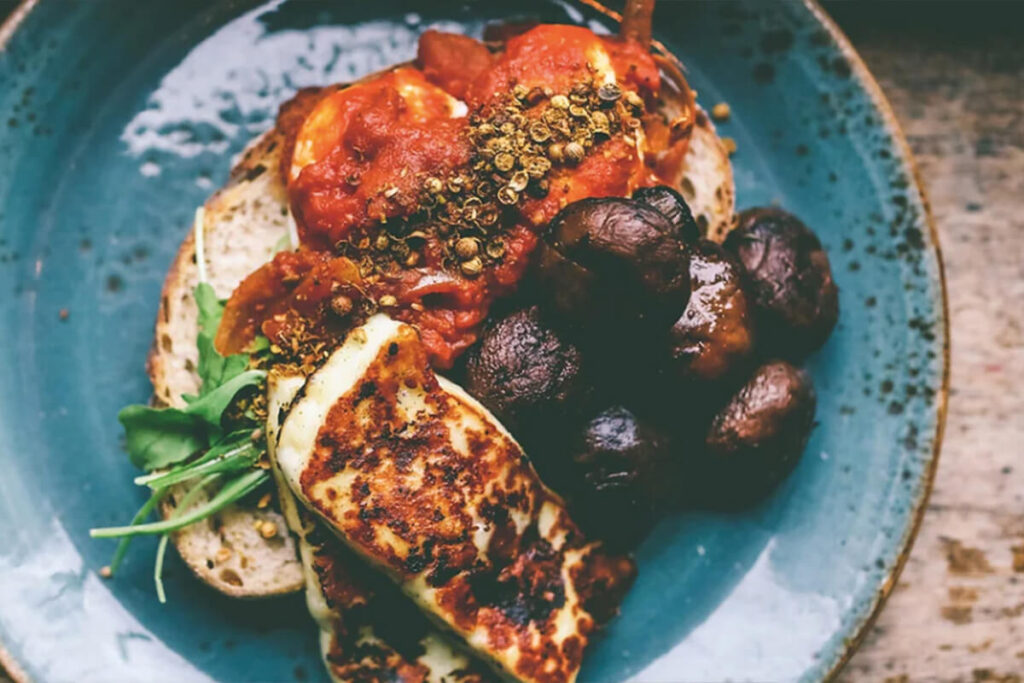 Federal Cafe
Open for collection or delivering via Deliveroo or UberEats
Great coffee and amazing brunch. Simple really. But as well as this, Federal Cafe takes care to select the best ingredients to go into their dishes. They use the freshest ingredients which are all sourced from sustainable and local suppliers, wherever possible.
And we're so glad we can still get our favourite from here still delivered! Federal's Halloumi & Shrooms (on the all day brunch menu) are out of this world! Pan fried with garlic and thyme, topped with poached eggs, spiced tomatoes and seeds, all served up on sourdough toast – ooh! So glad this is available all day because I think we need to order one right now.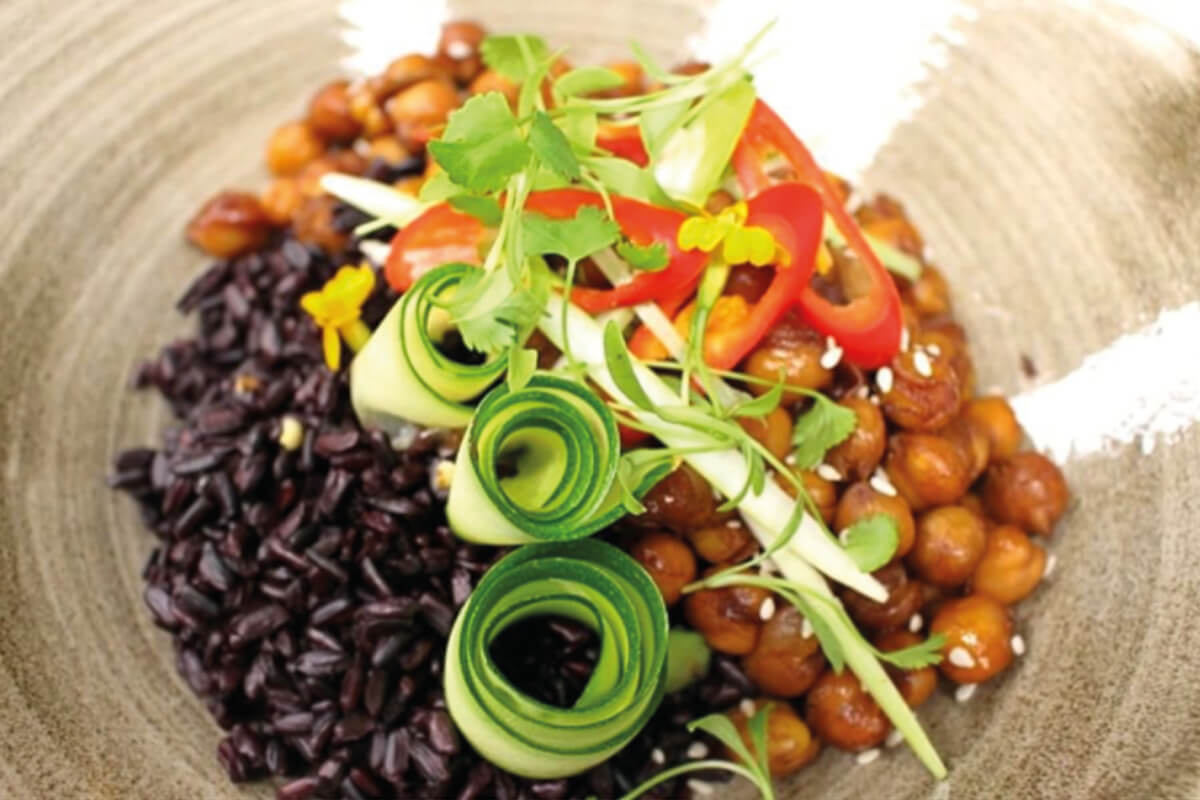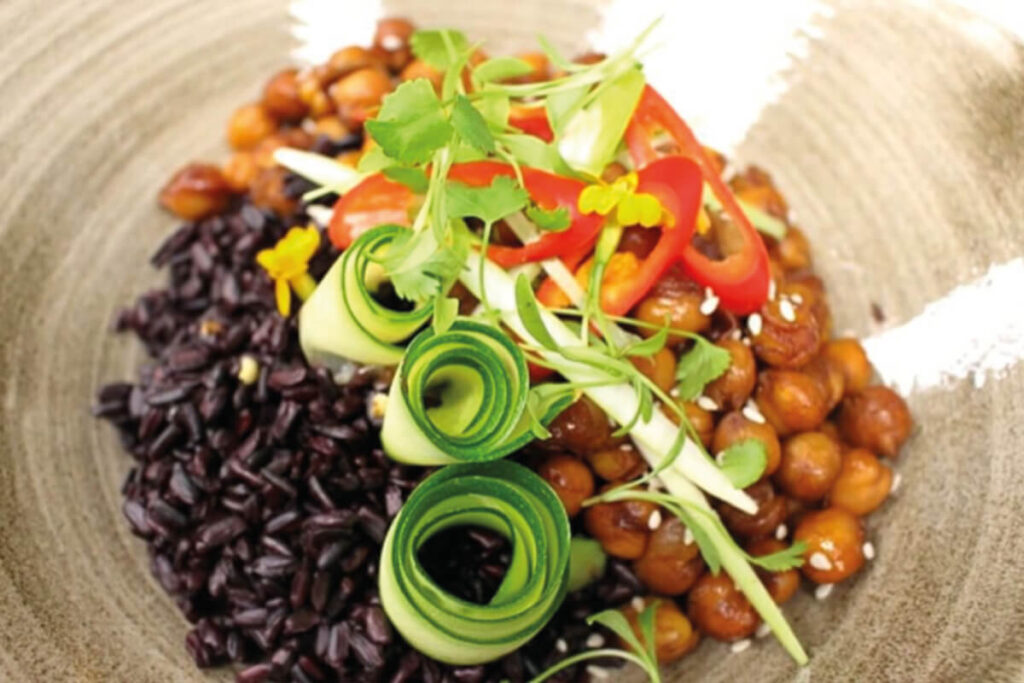 The Remedy Kitchen
Open for collection
All of the dishes at The Remedy Kitchen are completely free from gluten, wheat, dairy and refined sugar. And they really prove you don't need any of that junk to create mouth-wateringly delicious dishes!
Our favourite has to be their Chickpea & Sweet Potato Satay. Everything in this dish is delicious, but it's their coconut and almond satay sauce that takes it to a whole new level! And if you're craving something sweet? It'd be hard to resist adding their Dark Chocolate Pistachio Tart to your order – and it's completely vegan too!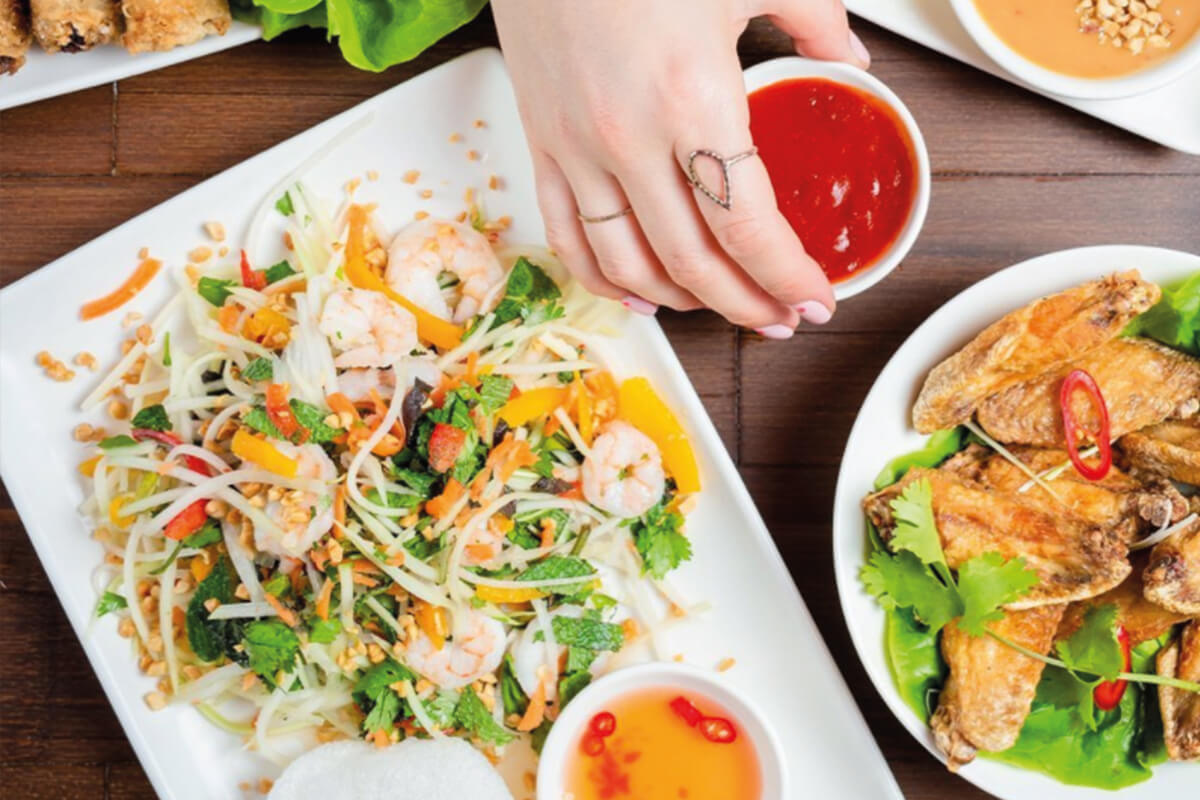 Pho
Open for collection and delivery via Deliveroo
This family run business serves up healthy Vietanmese street food at a great price. All dishes are cooked fresh daily and make the most of beautiful natural ingredients.
There's so many amazing options to choose from here! It's definitely somewhere that will have you looking (and drooling) over the menu for a while. But if you're only going to eat at Pho once, you should, of course, try one of their Pho dishes. Our favourite has king prawns, chicken, and flash-fried garlic steak – something new in every bite!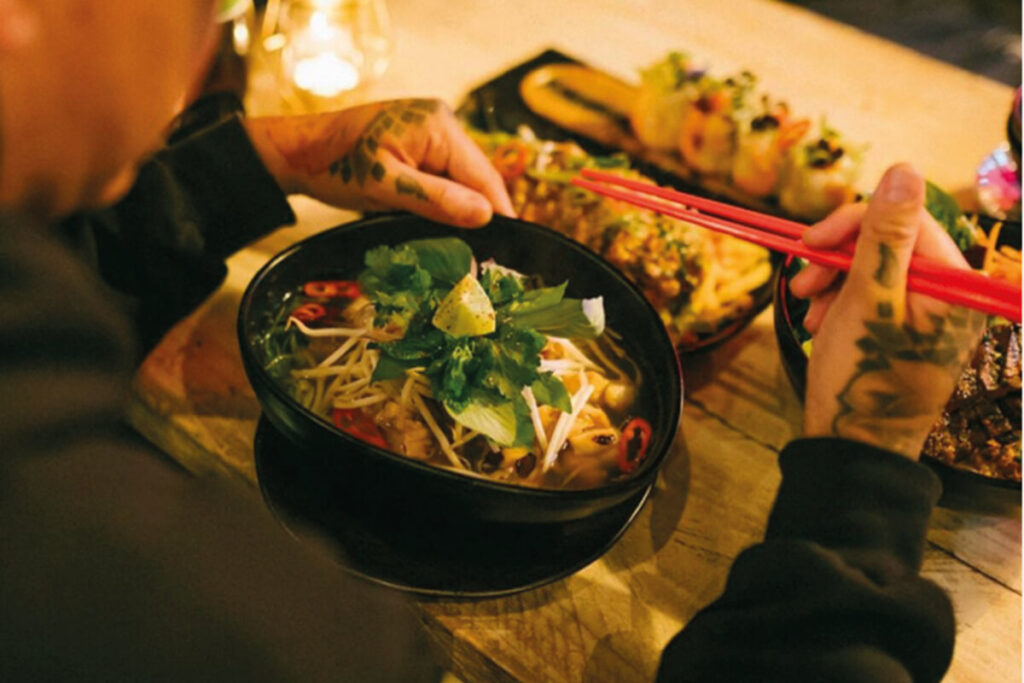 Viet Shack
Open for collection or local delivery
Depending what you're craving, Viet Shack has amazing healthy options as well as indulgent treats. It's the perfect place to order from when you just can't agree what to get for dinner.
Either way, we're definitely ordering the Seafood Pho Xao – it might be healthy but is tasyt enough to feel like a treat even on cheat days. It's got king prawns, fish balls, and squid, as well as pickled carrots and fresh veg, all on top of some fresh stir-fried rice noodles. Oodles of goodness there!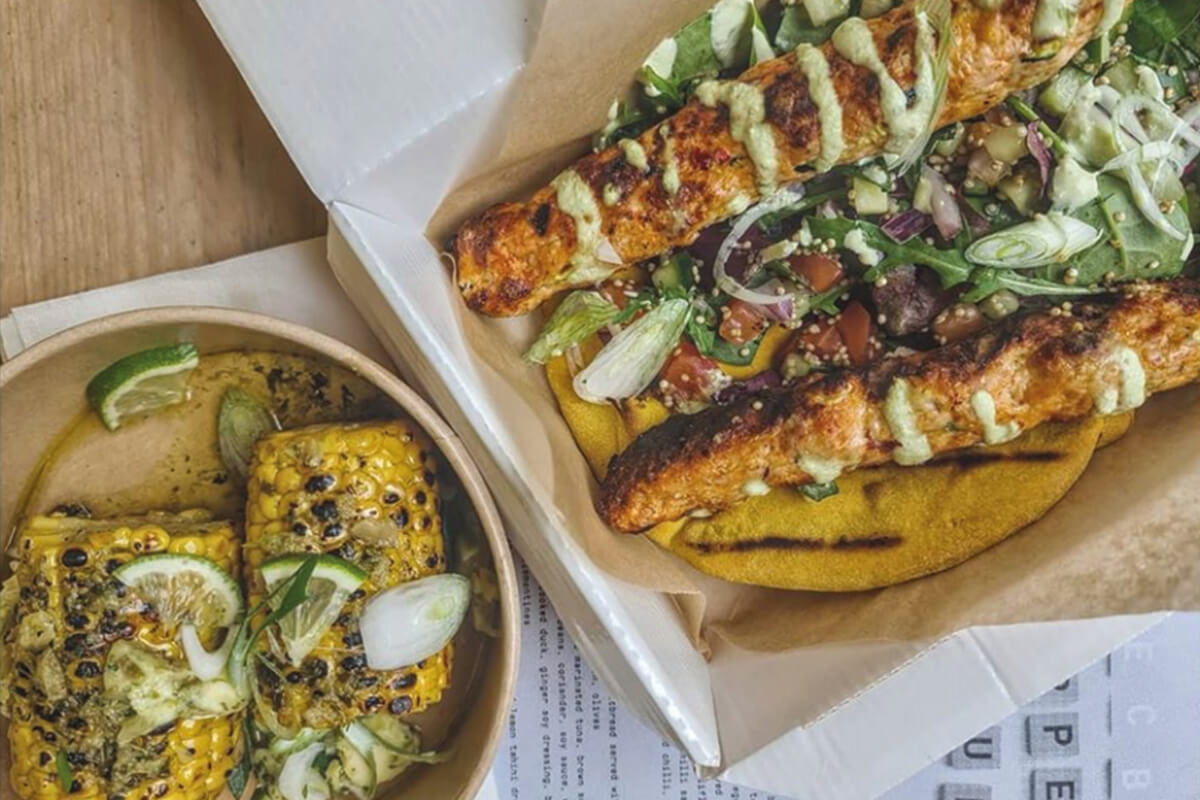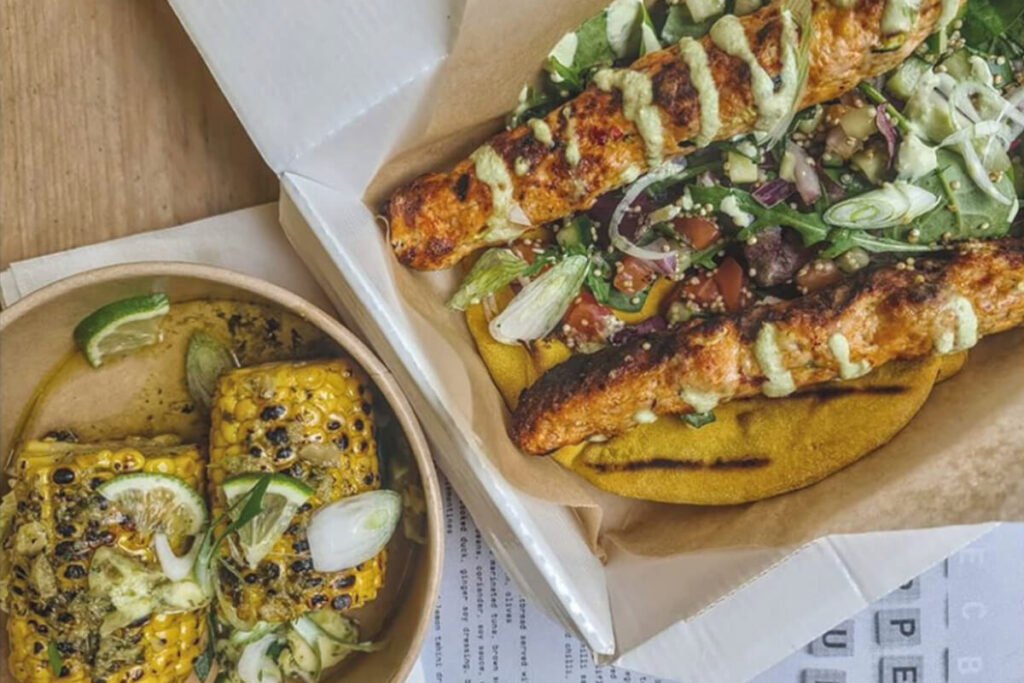 Evelyn's Cafe
Open for collection or delivering via Deliveroo
This cafe may be small, but it is mighty (with flavours)! You really are spoilt for choice at Evelyn's for every meal of the day. Even with a small menu, they offer so many different types of dishes from sushi inspired salads, to crispy cauliflower burgers, to a twist on the classic fish and chips.
If we had to pick just one thing? It'd be their battered tofu with roasted pepper lentil dhal. It's just too good to resist. They even do a delicious green shake if you want something innocently sweet.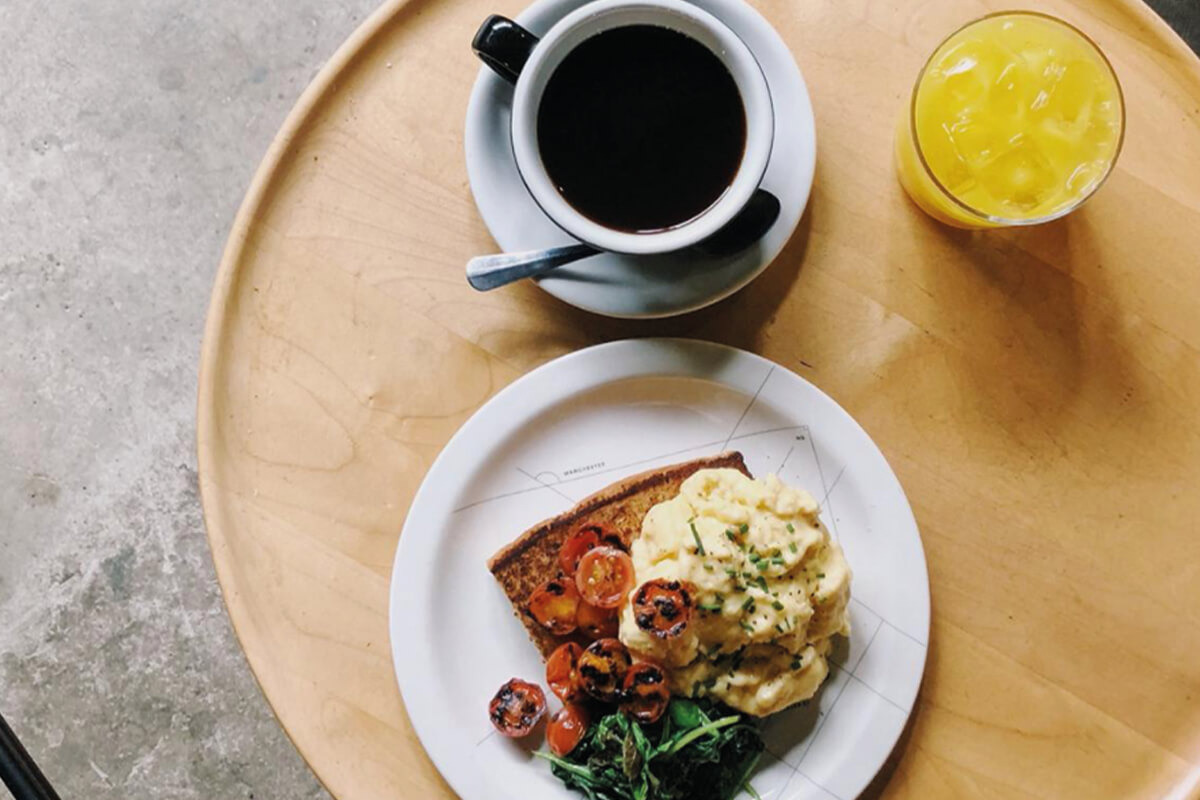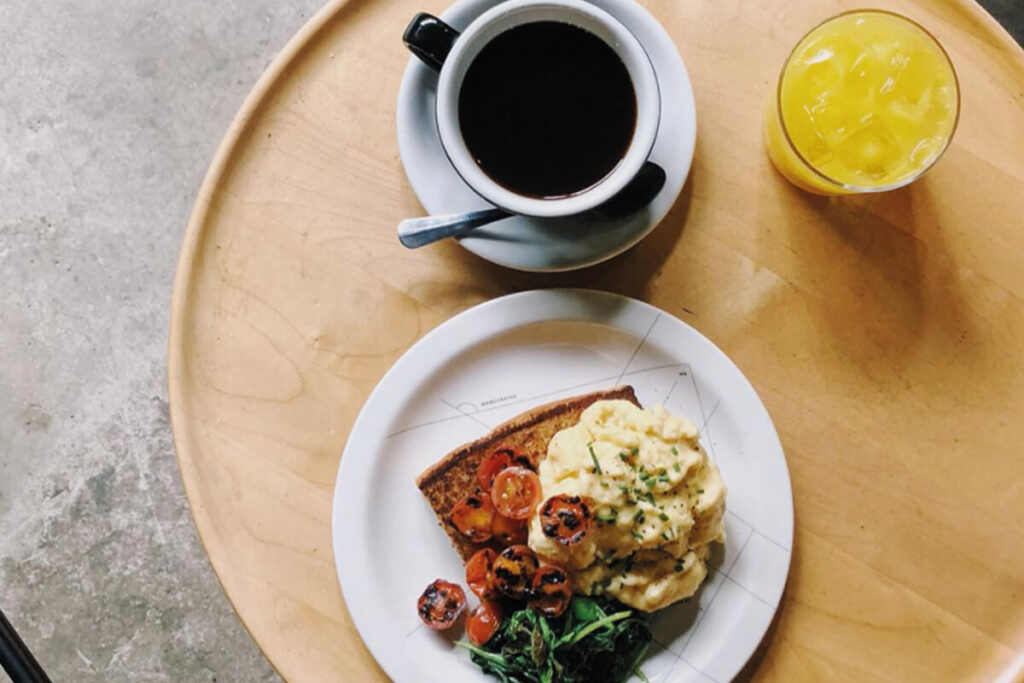 Foundation Coffee
Open for collection
We'll take an order of the Spiced Beef Pancakes, please! A savoury pancake with crispy pulled beef and onion jam. Finished with a fried egg and pickled chilli sweetcorn kernels. How can something taste this good and be so good for you too?
And, as you'd expect, Foundation does some pretty amazing coffee too (all available with milk alternatives for just pennies more). For a little extra health kick, we'd definitely recommend the Beetroot or Tumeric Lattes. Not only are they completely Instagram worthy, they're also oh so delicious.