From co-working spaces to exclusive access to facilities in buildings across the city, here's how we're building a community at Affinity Living.
We've all been there. As a city centre dweller, at one point in time you'll have surely lived in a bland, soulless building? You know what we mean. Those buildings with grey walls, badly lit communal areas and absolutely zero atmosphere. Grade-A-vanilla. Crucially, you've probably lived in a building where you don't know your neighbours, where everyone keeps themselves to themselves.
Don't get us wrong. We all need our own space. And living at Affinity Living, with our expansive living spaces and bright apartments, your home truly is your castle. But you live in the city centre. It's where you socialise, catch up with friends and make new ones.
So why should that stop once you reach the front door of your building? Here's how we take a community approach to living at Affinity Living – say goodbye to bland, boring buildings!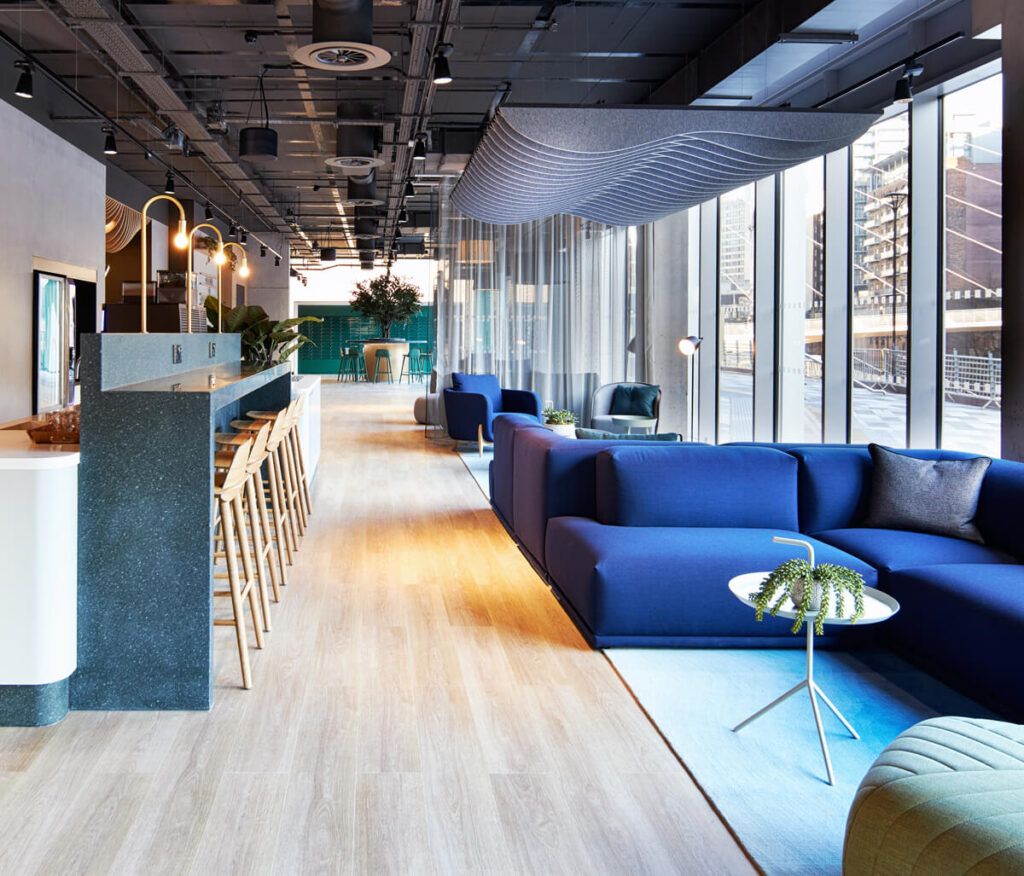 Space to socialise.
Think of the ground-floor of our buildings as an extension of your apartment.
Whether it's work colleagues or your neighbours, meet, chat and catch up downstairs in our stunning communal space.
Grab a fresh ground coffee from our machine, sink in to one of our big cosy sofas and enjoy the view of the city from our floor-to-ceiling windows.
Regular Events.
Our ground floor also makes for the perfect place to hold our calendar of exciting social events.
Throughout the year, you'll be able to enjoy a packed social calendar, connecting you and your home to local bands, book launches by local authors and even food tasting by some of the city's most popular eateries. Just check at reception for what's coming up next.
Now you'll have no excuse to not know your next-door neighbour's name.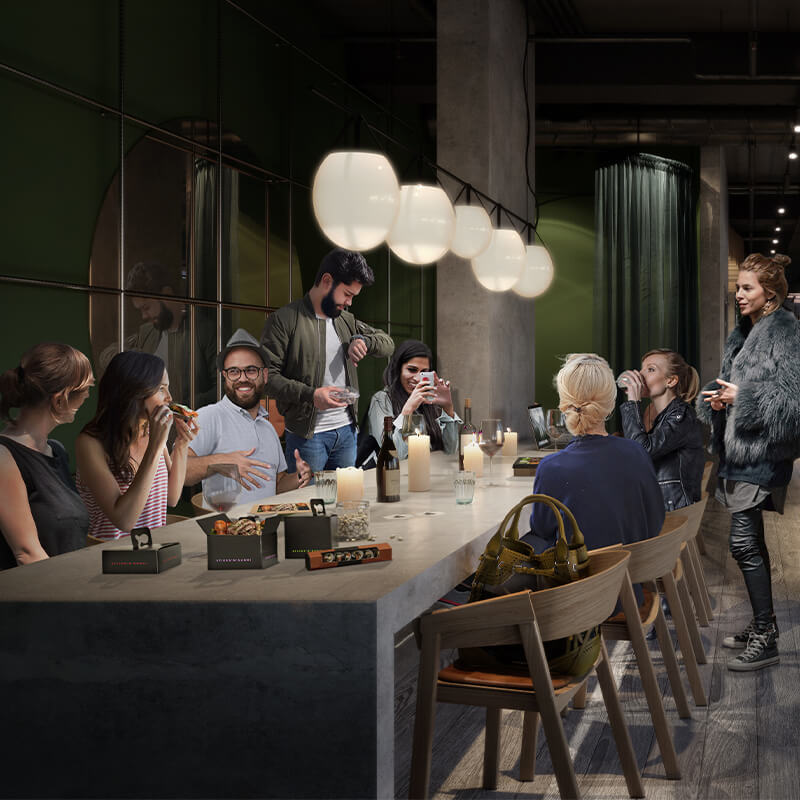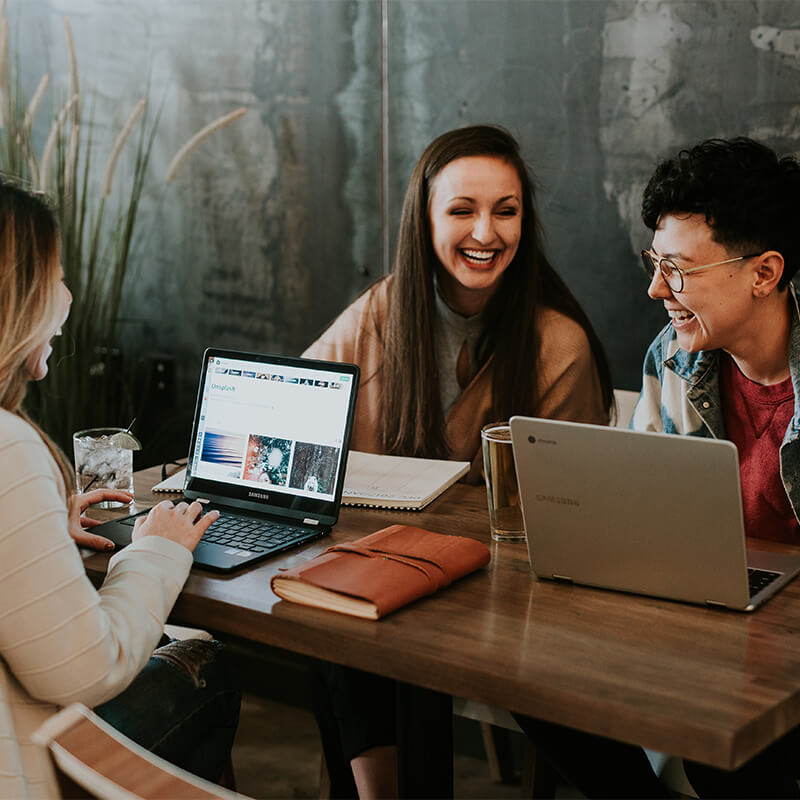 Space to collaborate.
Bring your colleagues to work on that project together with our dedicated co-working spaces.
Plug in to the TV screen and work in a chilled, relaxed environment away from the office.
What's more, you'll also be inadvertently showing off how amazing your new home is to more people working in Manchester. And there's nothing like adding even more desirability to your new address!
Live as part of an incredible community.
With Manchester set to have a total of four Affinity Living developments, you'll get to be part of something bigger. Enjoy life in a city-centre neighbourhood that makes sure you always feel right at home.