Affinity Living is so much more than a building – it's a place where you can own exactly how you want to live. We give you the complete freedom to make your home your own, without the usual restrictions of renting, and offer tons of benefits as standard. If you've got a fresh way of thinking and want an affinity with where you live and who you live with, you'll love it here.
It's your home. Make it your own.
It's important that you feel at home where you live. And we believe renting shouldn't limit how you can make your home your own.
So, if you want to paint the walls bright pink, hang up hundreds of pictures, or transform your bedroom into the ultimate gaming room – go for it! You can even bring your pets along. It's your home after all.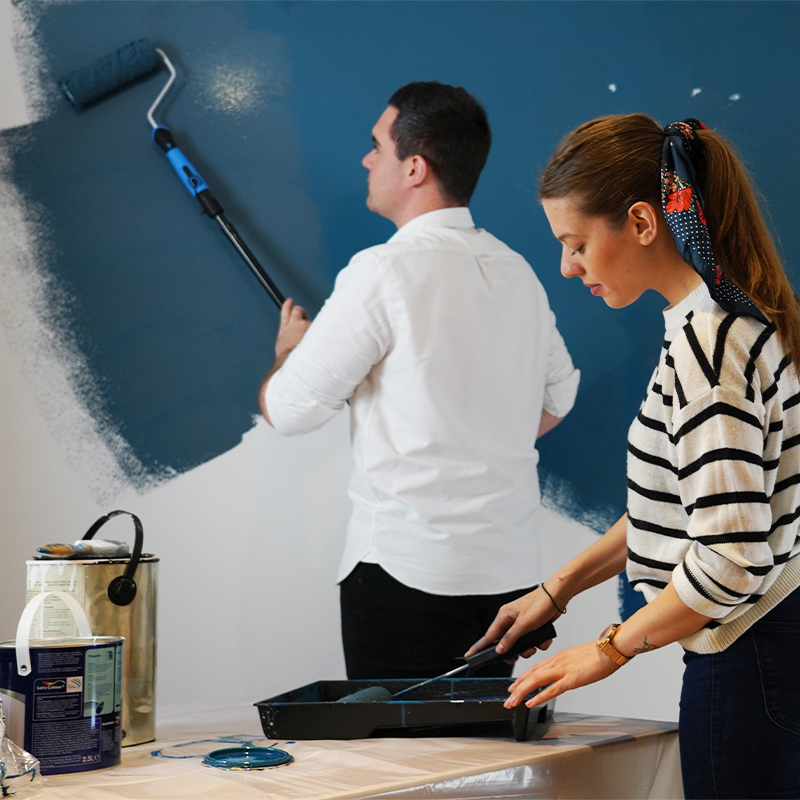 So much more than an apartment.
As well as a stunning apartment, renting with Affinity Living gives you so much more! Located in the very heart of the city, everything you could want is within easy reach – and we've even built many of these right into your home.
Our amenity space covers the ground floor, with co-working spaces, a cinema area, lounges, barista-quality coffee, and regular social events. Our ground floor space is an extension of your home, and free for you to use however you want.
Invite your friends round for the ultimate movie night in the cinema space. Grab a seat and order some pizzas after a long day at work. Host important meetings or network in our co-working spaces. Affinity Living puts the best of the city on your doorstep, and in your home.
Find affinity where you live.
We want Affinity Living to be somewhere you could see yourself living for years to come. From the freedom to make your apartment your own, to the little everyday touches, we want you to feel right at home.
We make an effort to know all of our residents – including the furry ones – and are always there to help. Need someone to accept your packages? Or recommend somewhere great to go for dinner? We've got you covered.
When you rent with Affinity Living, you join a growing community across Manchester. You can use all amenities however you want (with no extra fees), and can help shape your building's community around you.