Happy almost first birthday to us! Affinity Living Riverside welcomed our first residents in January 2020. (Yep, January. In 2020. Just a couple of months before a global pandemic reached the UK.) It's safe to say this year wasn't what anyone expected. But, you know what? We've come through it. And we are incredibly proud of the amazing community we are home to after just one year of opening.
In 2020, we've helped create a genuine community that's seen new best friendships created. New couples formed. Connections built that are as strong as a family. And even seen networks form that have led to residents helping each other to find new jobs!
Quite simply, our residents are amazing.
As challenging as this year has been, the community at Affinity Living has never been as important as it has in 2020. We've proven that creating brilliant homes as part of a genuine community is essential during our most stressful times, and our best times too.
So, happy birthday Affinity Living. Happy birthday Riverside. And to all our incredible residents, thank you. Here's to good times ahead in 2021! To celebrate, here are a few of our highlights from the first year of Affinity Living Riverside:


February 2020
Kicking things off in style
The Lowry Hotel, our next-door neighbours, took over the ground floor at Riverside for an evening of cocktails, mocktails, and spa treatments. This was the first opportunity for many of our residents to let their hair down and get to know the other people living in the building.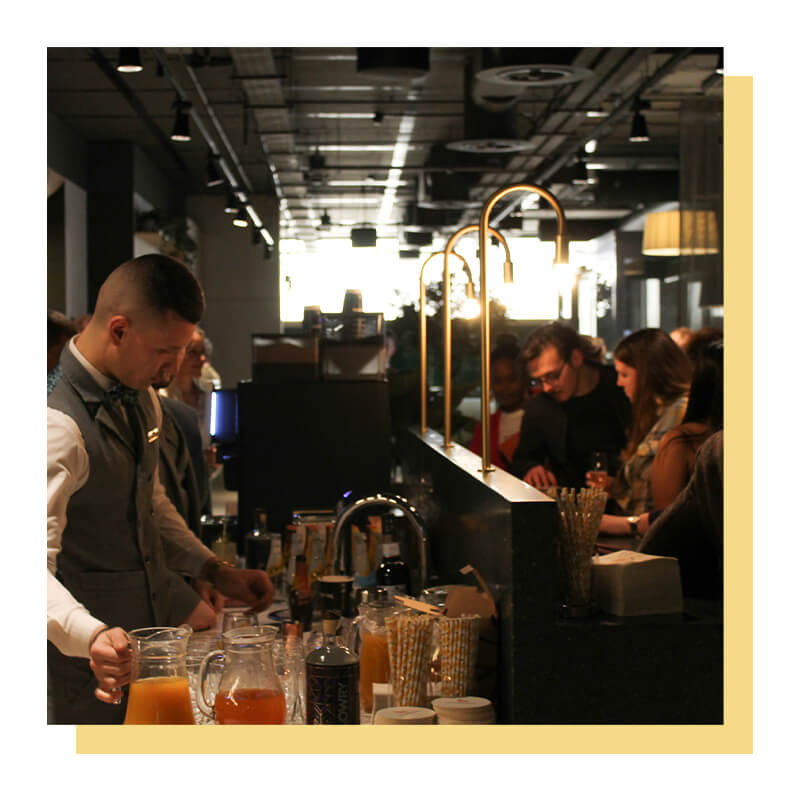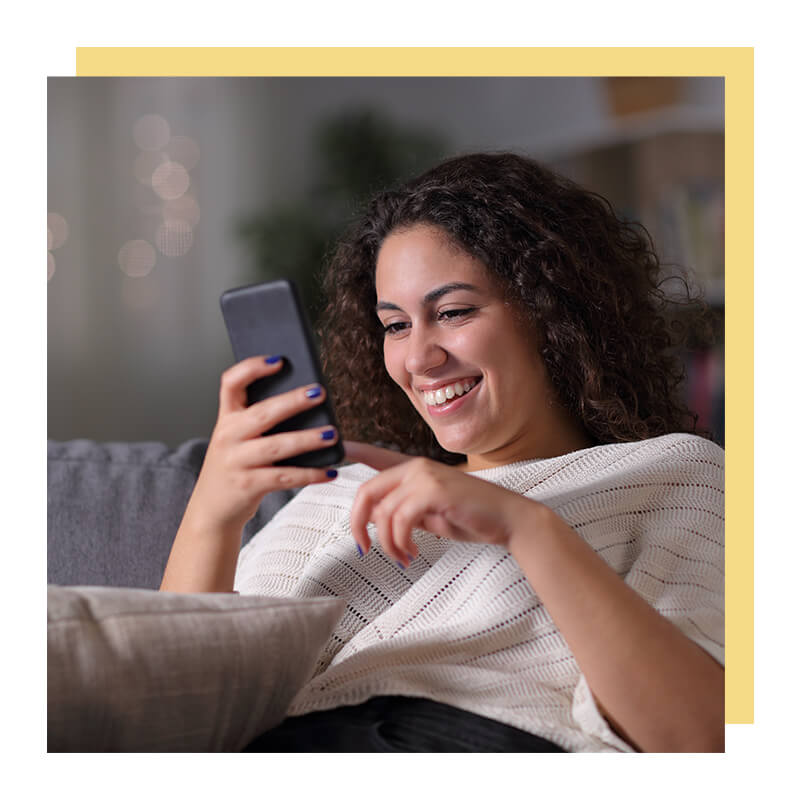 Let's get quizzical
As lockdown hit, and we first began adapting to the 'new normal', we hosted a fast-paced and creative quiz on Whatsapp that pitted our residents head-to-head virtually.
Not only was it a great way for more people to get to know their neighbours a little, but it was also some much-needed light relief at an otherwise uncertain time.
April & May 2020 Stay Safe, Manchester
While events in person were put on hold, we went digital to keep our residents connected! We shared the latest local restaurant delivery deals and virtual events in Manchester so that people had things to look forward to during lockdown.
We also helped build our digital community with a new online residents' group, and supported ideas and activities suggested by our residents such as a virtual book club.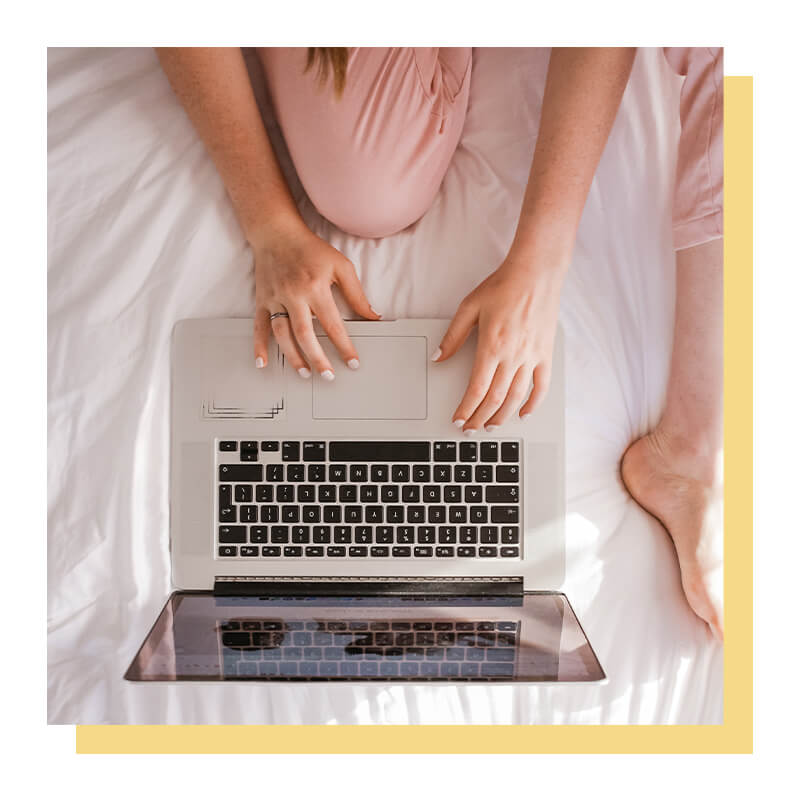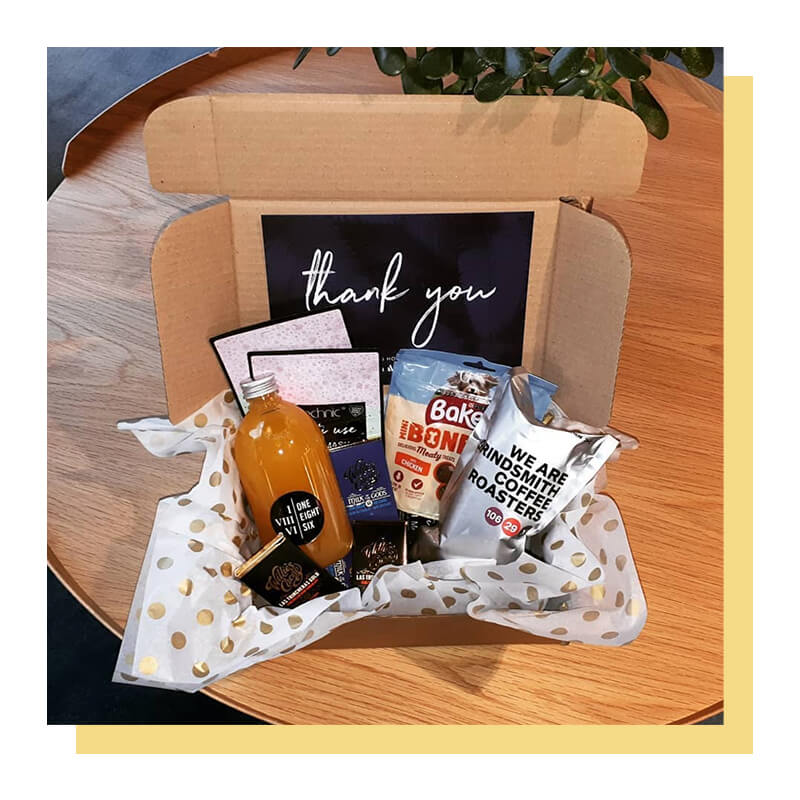 June 2020 Celebrating the best of Manchester
We felt like our residents deserved a little pick-me-up, a little something to brighten their day. So, together with some local brands, we created a gift box as a thank you for their cooperation during the challenging times we all faced.
This included a cocktail from One Eight Six (a bar and music venue located on Deansgate), coffee from our neighbours, Grindsmiths, luxury face masks, and ethically sourced chocolate. Plus, a little treat for all our four-legged residents, too!
We also celebrated a major birthday in our Riverside community. Our residents took over the ground floor, organising a socially distanced celebration with a live band and drinks. All neighbours were welcomed, and it was a great way to spend a Friday together.


July 2020 The Summer of (socially distanced) fun!
With some restrictions lifted, July gave us a chance to enjoy ourselves a little more!
Much-loved Riverside resident and culinary whizz, Mario, treated his neighbours to some authentic homemade tacos in a socially distanced birthday celebration.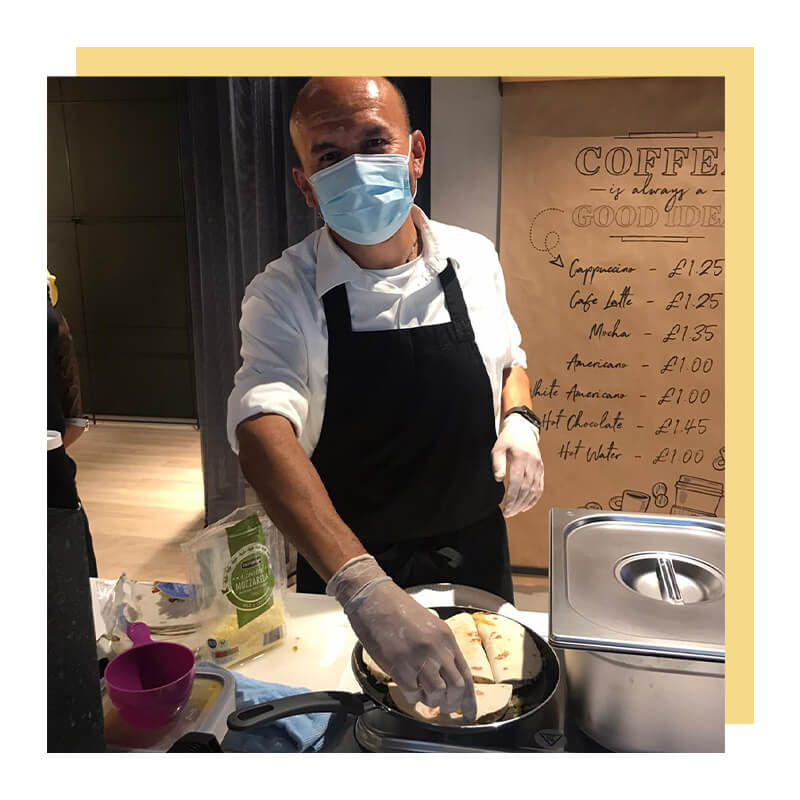 Mid-way through the month, FORM MCR, a personal training studio located just behind Riverside, hosted a fast-paced and fun fitness class outside the front of the building overlooking the River Irwell.


Our CAST jewellery event saw our residents carve a bespoke piece of jewellery from wax, which was then casted in solid silver. Not only were some incredible pieces created, but it also gave our residents a chance to come together (socially distanced, of course), and continue getting to know each other over a unique activity.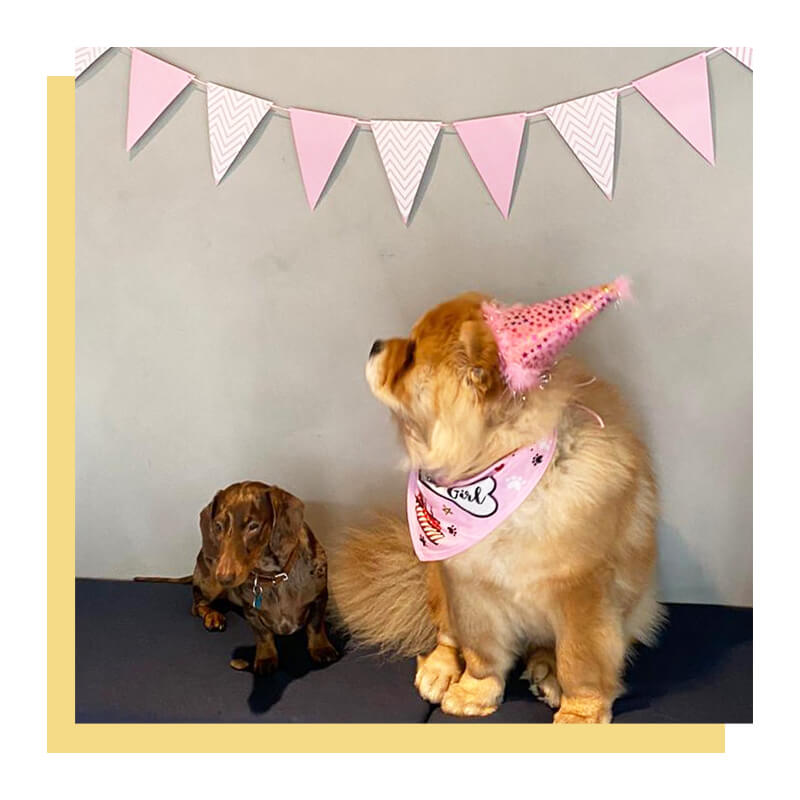 Finally, July ended with a very special party. We celebrated the first birthday of Fiona, our resident chow chow.
When we were asked if we could hold a party for Fiona, how could we say no?! Complete with games, treats, doggy cakes, and paw-ssecco (sorry!).
Our four-legged residents always bring everyone together and it was undoubtedly one of our favourite moments of the year!


August 2020. Manchester Gin. Danish Style.
In August, we found yet another way to help our residents to socialise safely. We organised a tour of Manchester Gin Distillery, complete with a tasting of their gins.
Our residents learned the process of gin distilling, were able to sample a variety of locally made gins, and then rounded off the night at the distillery's bar, Three Little Words.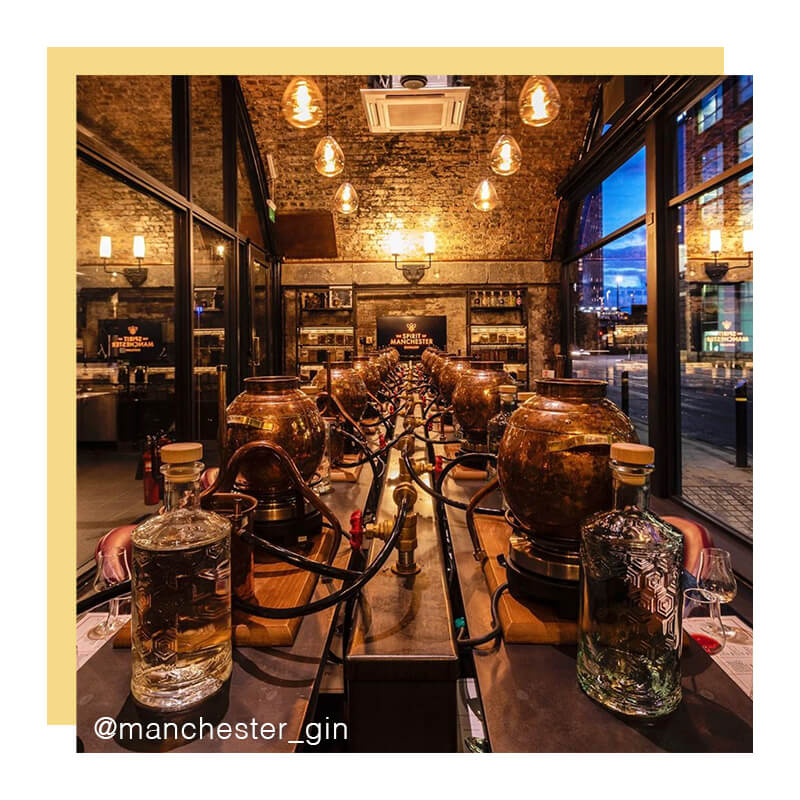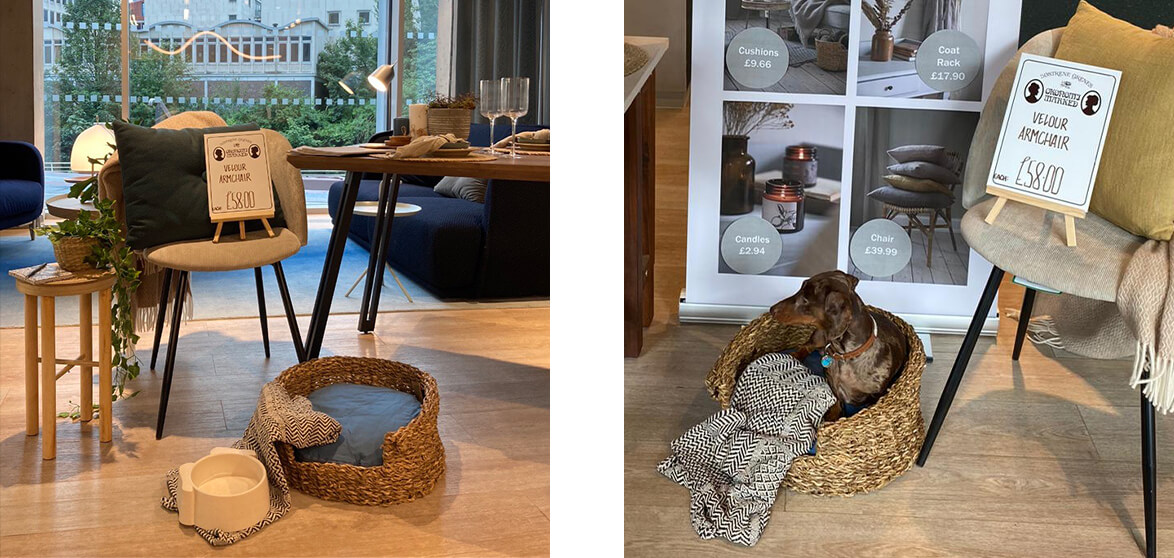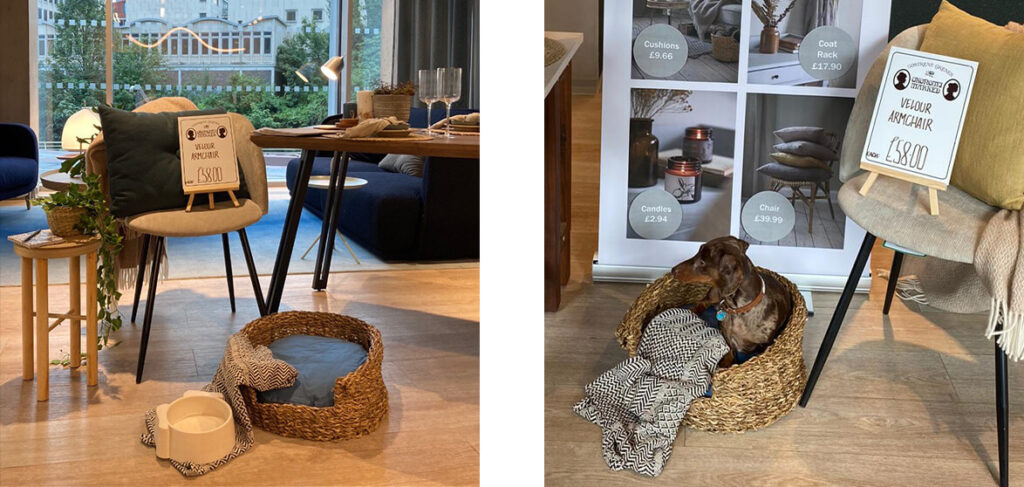 We also held a pop-up shop event in August. Hosted by Soestrene Greene, the affordable Danish homeware shop on Cross Street, residents got an incredible 25% off their first purchase. You can read more about the event here.
September 2020. Riverside goes green!
In September, we swapped our paper coffee cups from our coffee station with some snazzy reusable travel mugs – helping save over 15,000 paper cups per year!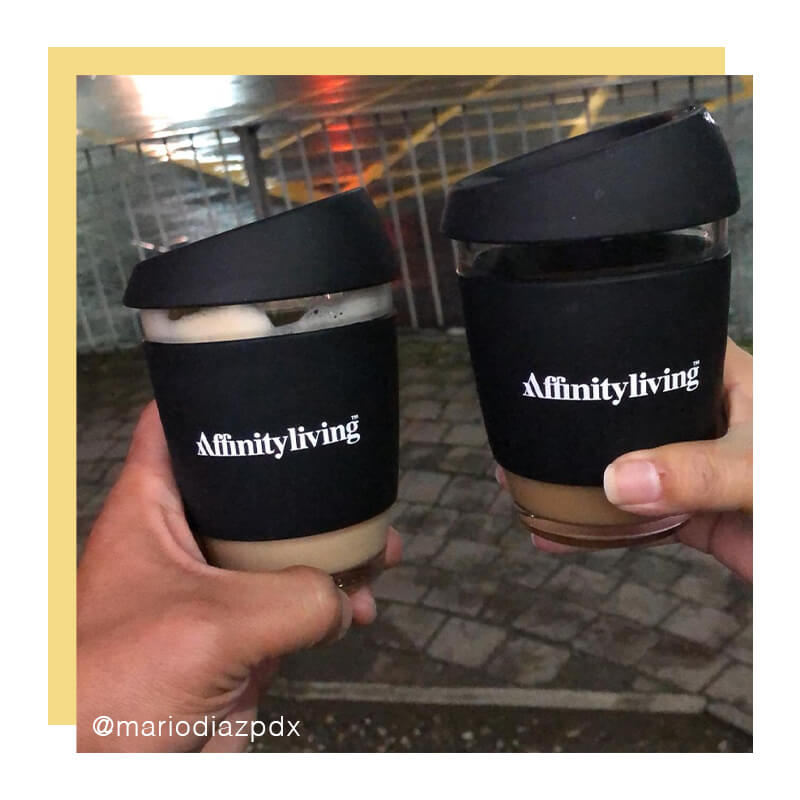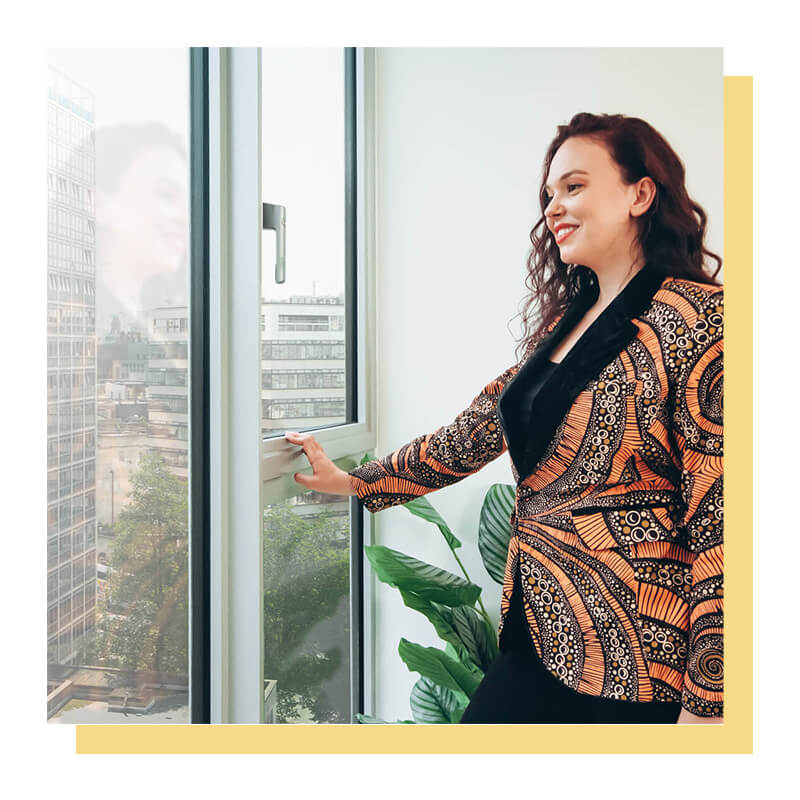 October 2020. From stylish to spooky.
In October, we held a pop-up shop (and photoshoot!) from Cultureville, a Manchester-based company creating stunning clothing and accessories with authentic African prints.
Unfortunately, we did have a few canceled events in October which will be rescheduled for 2021:
Axe throwing at Whistle Picks
Trick-or-treat kids' party
Halloween fancy dress pet "paw-ty"
Despite the cancelled Halloween events, our residents' dogs and kids were still able to show off their costumes. All dogs got Howl-o-ween biscuits (promise that's the last dog pun!), and the kid's got trick-or-treat goody bags with crafting kits, sweets, and spooky stickers.


November 2020. Time to treat yourself.
As the second lockdown came into effect, unfortunately we couldn't hold any events. But we did deliver a box of chocolate orange brownies from Alex's Bakery on Deansgate to every resident – just to make the month a little sweeter!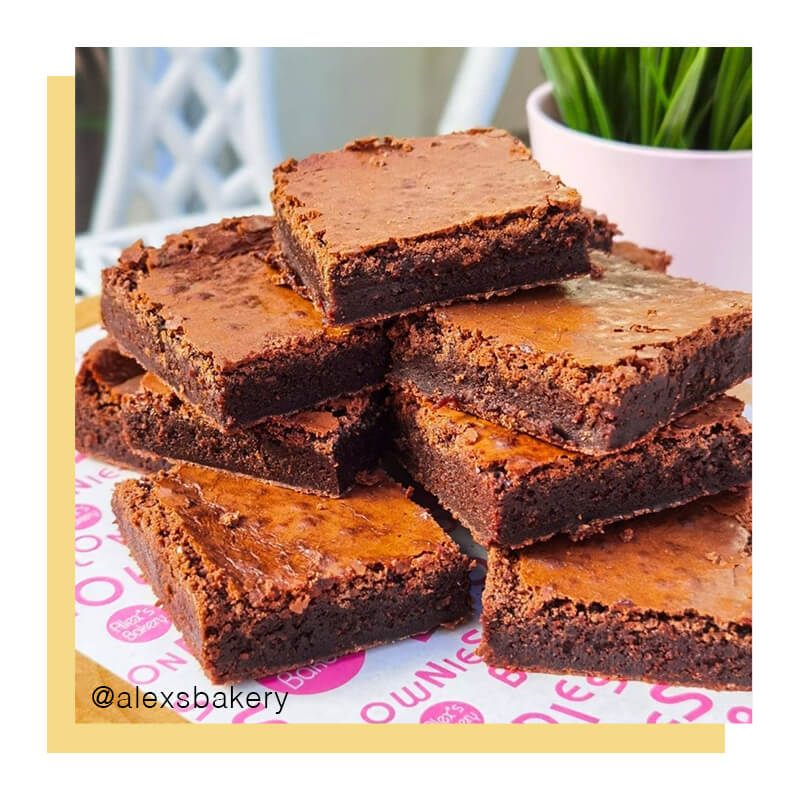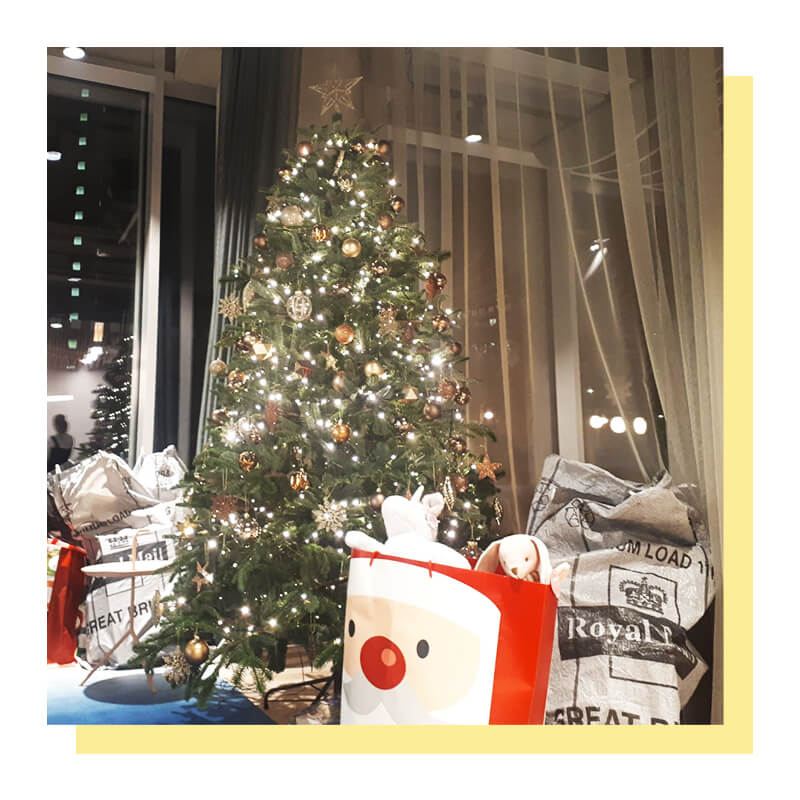 December 2020. The most wonderful time of year!
As we headed into December, the team decorated Riverside in all its Christmas finery for the first time.
In the season of giving, staff and residents came together to support local charity, Wood Street Mission, who make sure every child in Manchester and Salford has something to open on Christmas Day. Together, we were able to make Christmas a little merrier for children in Manchester.
As it's Christmas, we gifted our residents a festive little special something too. So, while we may not have the Christmas markets in Manchester this year, there will still be plenty of festive cheer at Riverside.